KTN
As Innovate UK's network partner, KTN links new ideas and opportunities with expertise, markets and finance through its high value network of businesses, universities, funders and investors. Images&Co designed a new corporate identity within the Innovate UK brand family, with design direction by Malcolm Garrett and strategy (including the strapline The Future. Faster.) by Kasper de Graaf.
The Sharp Project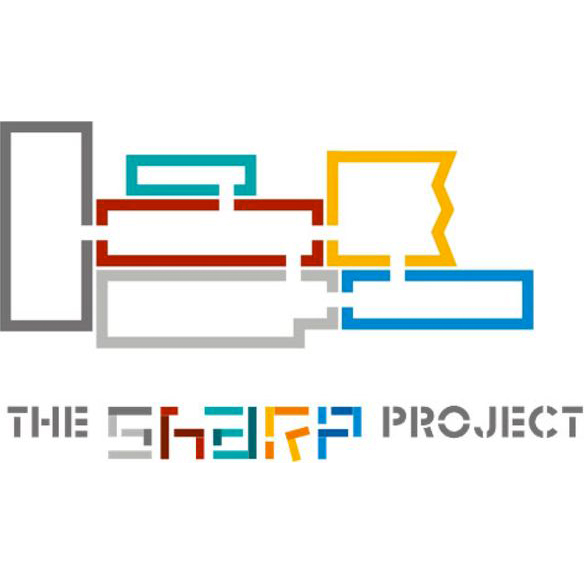 The Sharp Project is Manchester's home of digital content and a major centre of the city's vibrant creative industries. Using a diagram of the facilities to illustrate its flexibility and diversity, the corporate identity of The Sharp Project was created by Malcolm Garrett.
UK Border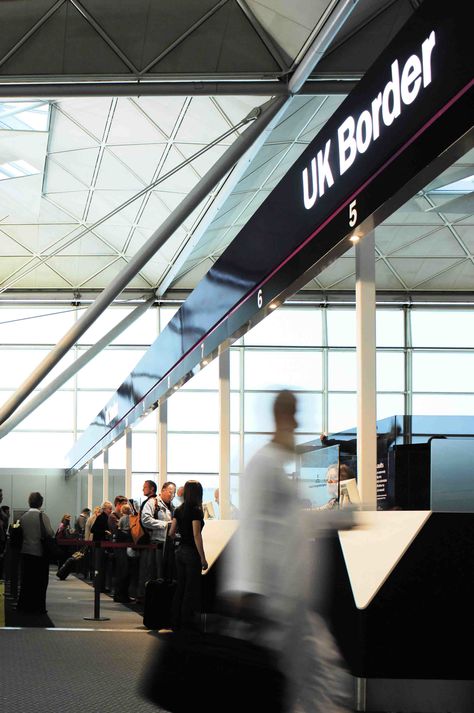 Clear instructions, information and guidance at the UK's border controls are vital to the efficiency of the process. This in turn improves the experience of people visiting or returning to the country, while enhancing the likelihood of spotting crime and illegal entry. Kasper de Graaf and Malcolm Garrett were leading members of the AIG team redeveloping the UK Border for the British government, including recommending using UK Border to name the environments – and the agency – and drawing a clear blue line on a gantry above rows of redesigned control desks.
BBC: Our Brand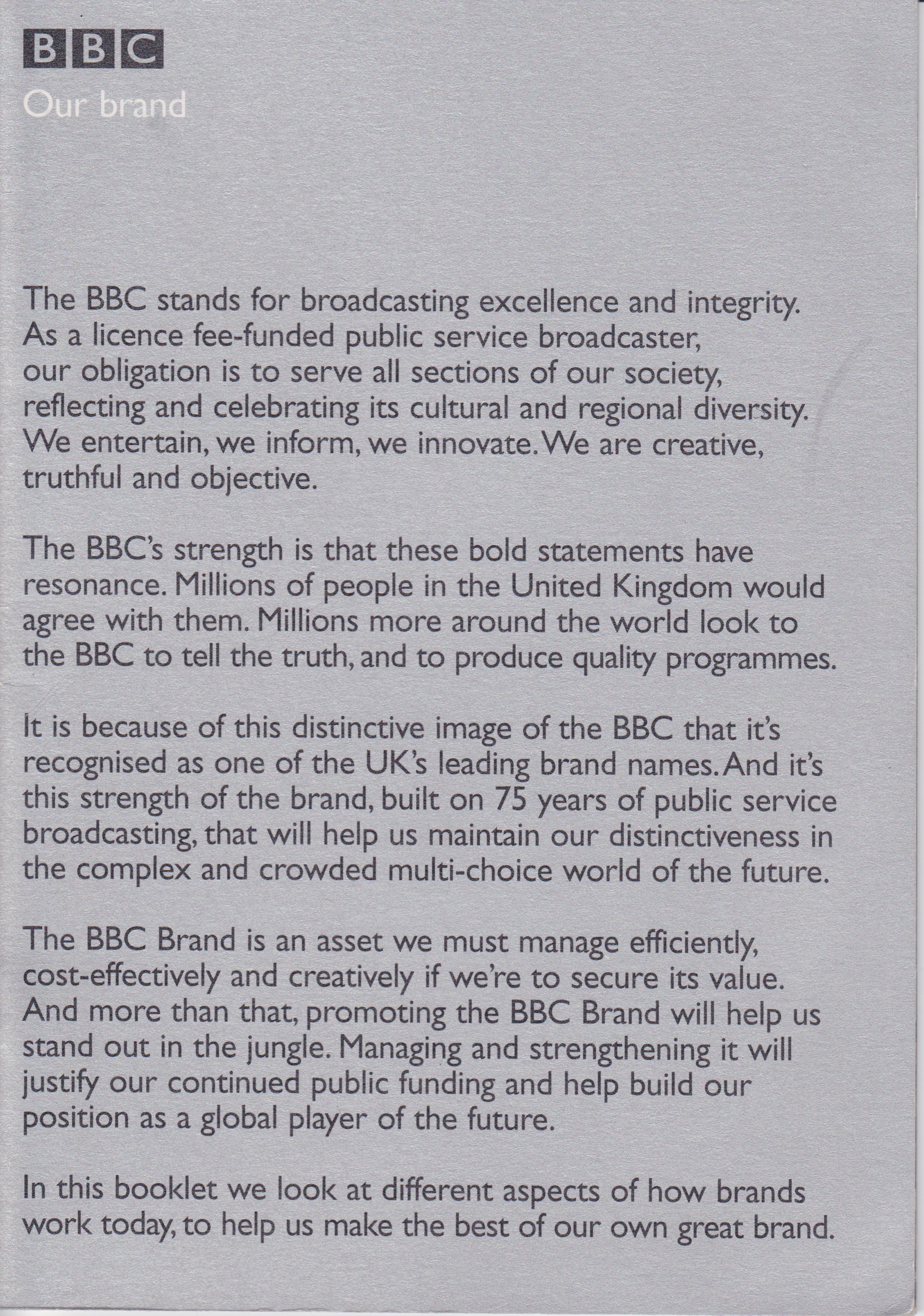 In an increasingly competitive and politically uncertain environment, the BBC wished to remind its stakeholders of the strength of its brand, its values and its role in society. Copy written by Kasper de Graaf for Addison.
Network 7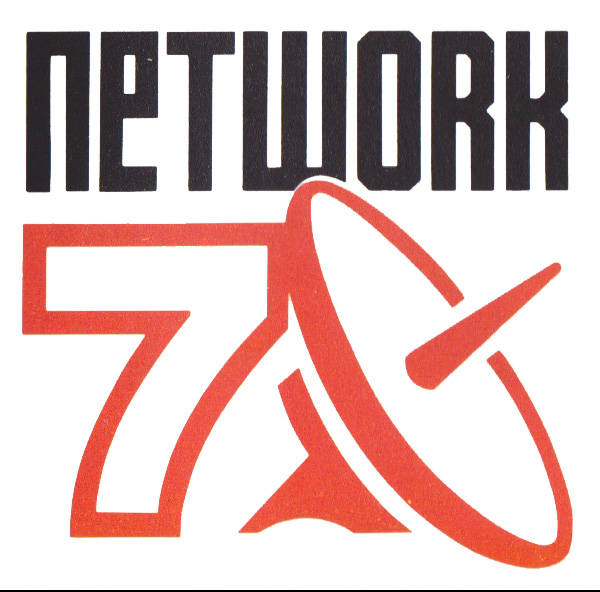 Janet Street-Porter and Jane Hewland's Sunday morning show Network 7 quickly became known for its distinctive handheld camera work and for its full screen typography and titles by Damian Wayling and Malcolm Garrett at Assorted Images.
Locanda Locatelli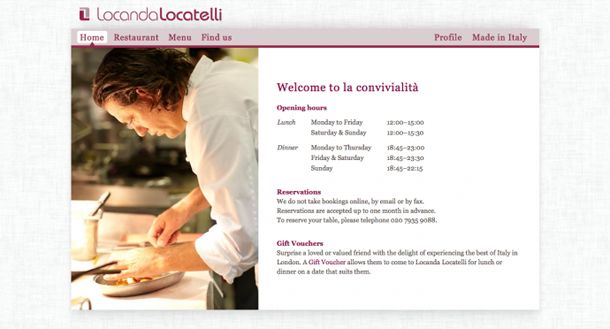 Locanda Locatelli is London's top authentic Italian Michelin-starred restaurant. The website developed by Kasper de Graaf, Malcolm Garrett and James Lefrère, captures the classic, stylish and convivial nature of Giorgio and Plaxy Locatelli's award-winning establishment.
Sir Misha Black Awards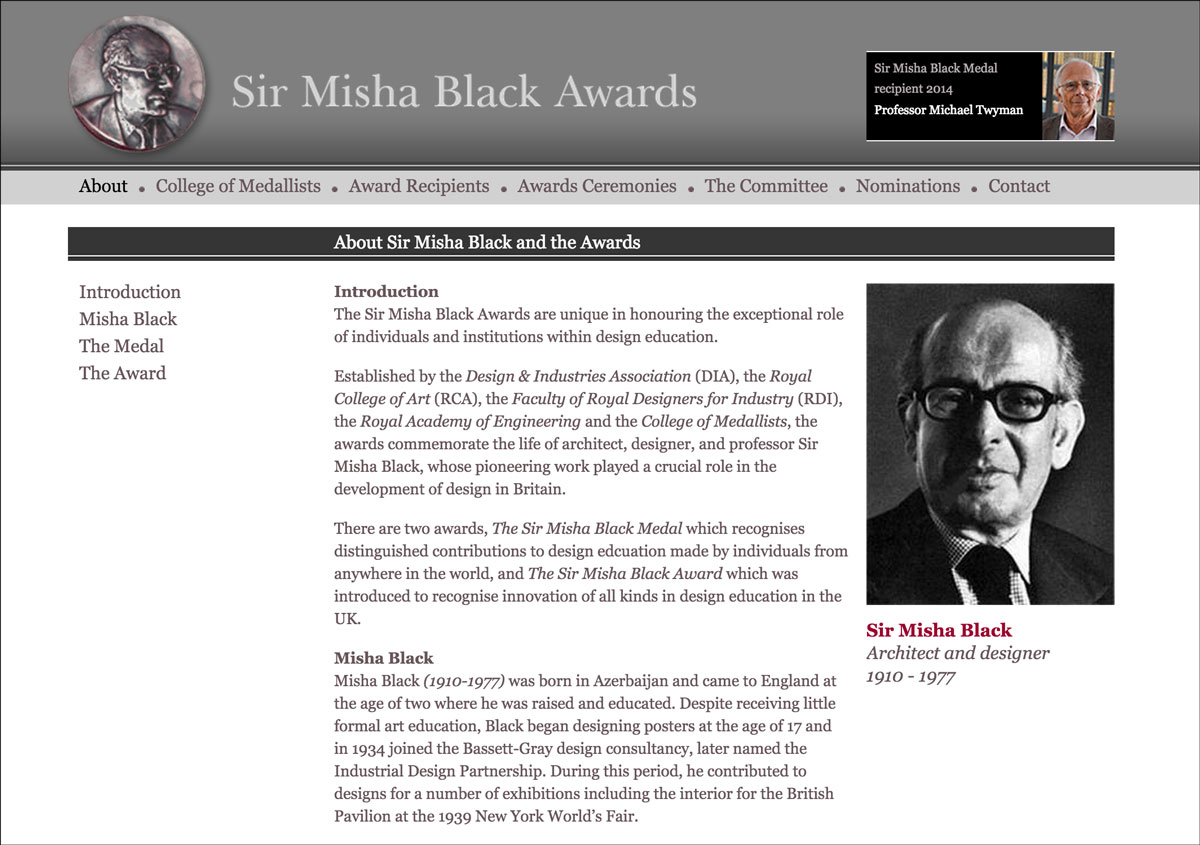 Created in memory of one of Britain's most infuential teachers and product designers, the Sir Misha Black Awards is the only award scheme in the world dedicated to honouring innovation and excellence in design education. The annual Award Medal is awarded by a panel drawn from the Royal College of Art, the Royal Designers for Industry, the Design Industries Association and previous Medal winners. Malcolm Garrett designed the website and represents the Royal Designers on the Awards Committee.
Formula Ford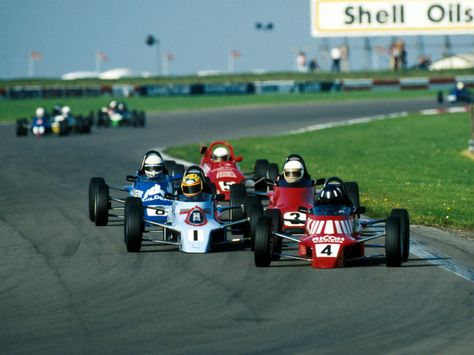 Damon Hill leading a Formula Ford race in the Ricoh Copiers car with livery design by Malcolm Garrett.
Sport 90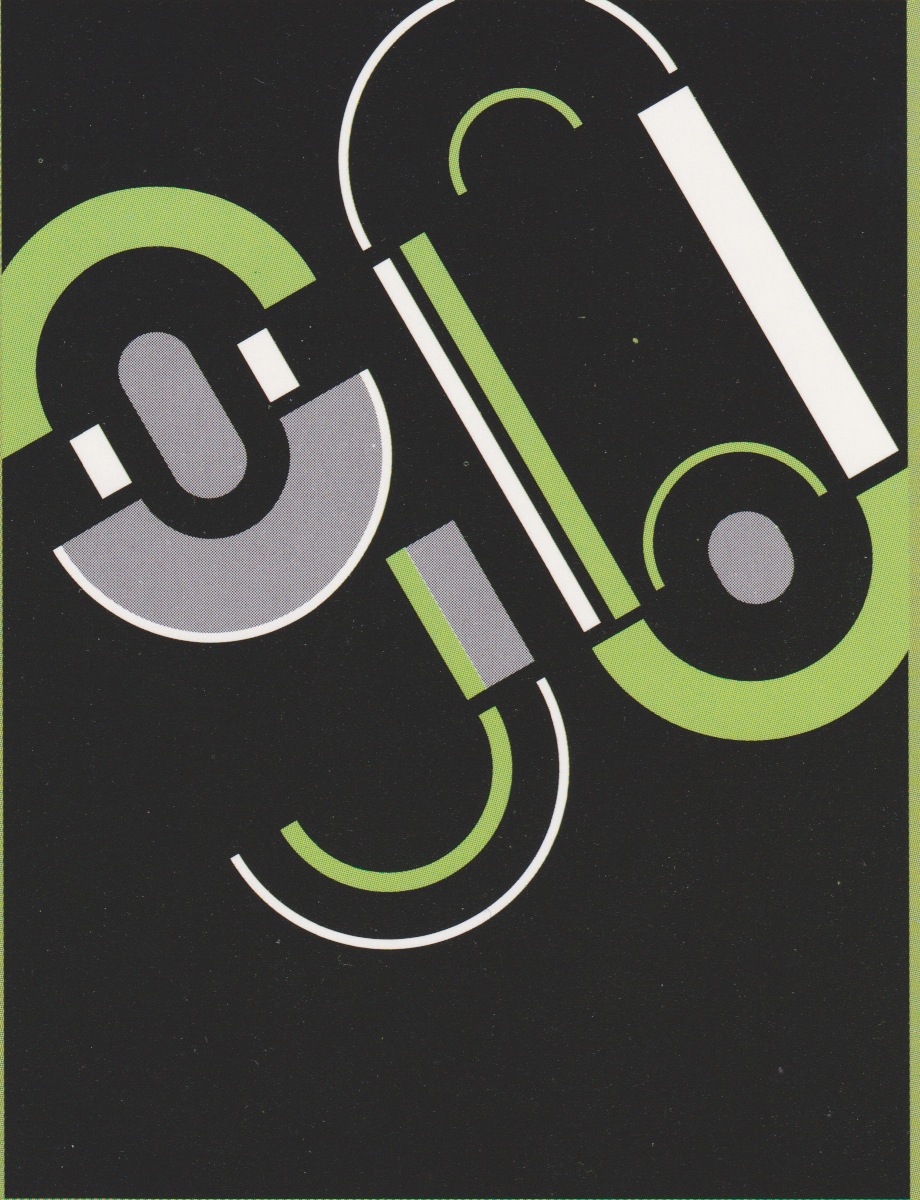 The catalogue, exhibition and marketing graphics for this exhibition of artefacts associated with sport through the ages at the Design Museum in London were designed by Malcolm Garrett.
A View To A Kill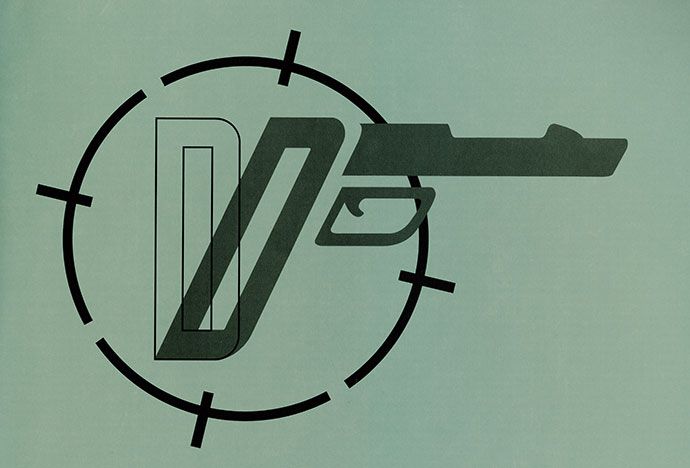 Malcolm Garrett logotype for Duran Duran's title song for the Bond movie A View To A Kill.
The Sharp Project - exterior

The Sharp Project in Manchester is one of the country's premier locations for making digital content. The identity was designed by Malcolm Garrett. The complex is not only home to more than 60 creative companies and production facilities, but also hosts the world's largest regular CoderDojo club for teenage coders.
Telehouse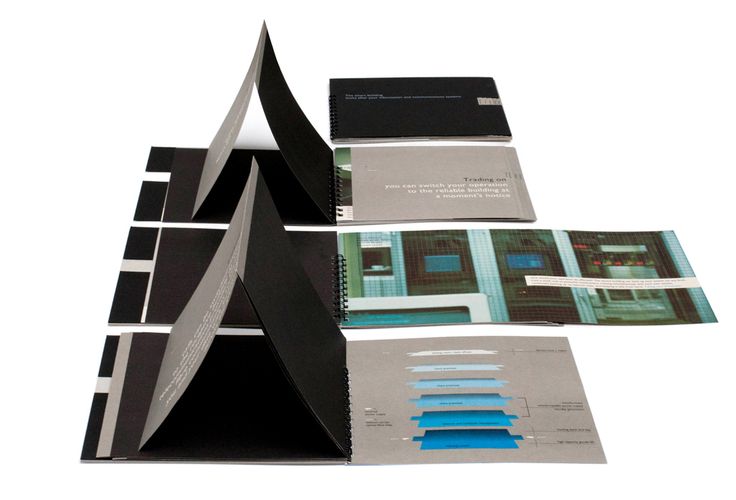 With 16 data centres in key locations across the globe, Telehouse is the gold standard in colocation and data housing. Kasper de Graaf and Norman Hathaway created marketing communications for the company's European operations, including brochures, product information, exhibition displays, advertising and a journal. This brochure, written by Kasper and designed by Norman and Sy-Jenq Cheng with photography by Trevor Key, won the Design Week Award for best corporate communication.
Charity website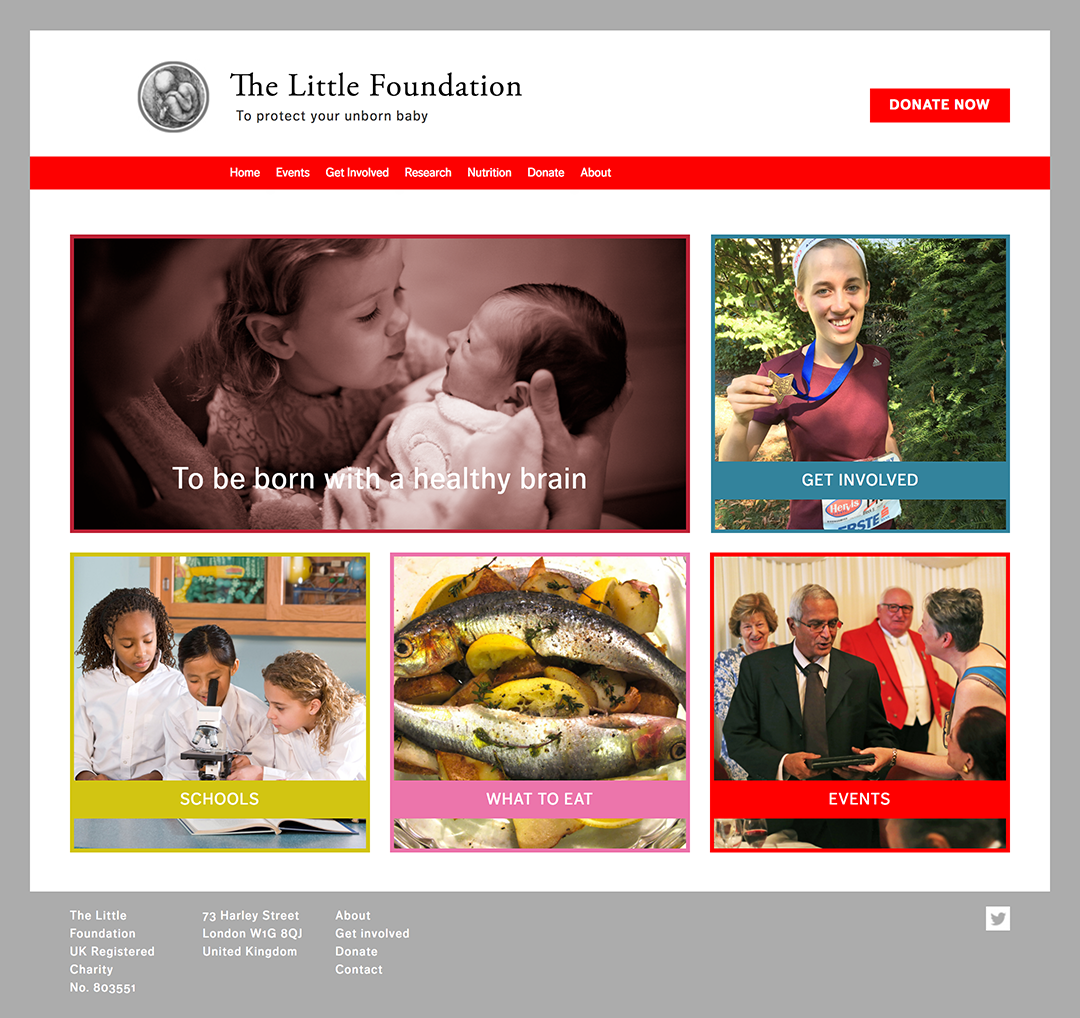 The Little Foundation is a medical research charity focused on prevention of cerebral palsy and related brain disorders. Its focus is on raising funds to carry out research and to engage with prospective young mums with helpful tips and information that will reduce the incidence of these conditions which can impose lifelong suffering on patients and their families. The website was developed to support the charity's activities by appropriately engaging with its varied audiences.
Drum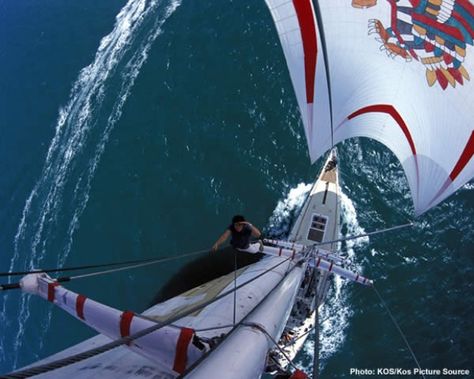 The bold identity and livery design of Simon le Bon's yacht Drum produced some striking pictures. On one of its first outings, Drum sank and Simon almost drowned. After that inauspicious start, however, Drum and its crew – including Simon and the Berrow brothers – went on to achieve a fabulous fourth place in the hard-fought 1986 Round The World Yacht Race. All the identity and graphics for the project, from the spinnaker logo to livery, merchandise and sponsorship materials, were designed by Malcolm Garrett and Baker Dave at Assorted Images.
Hotel Café Royal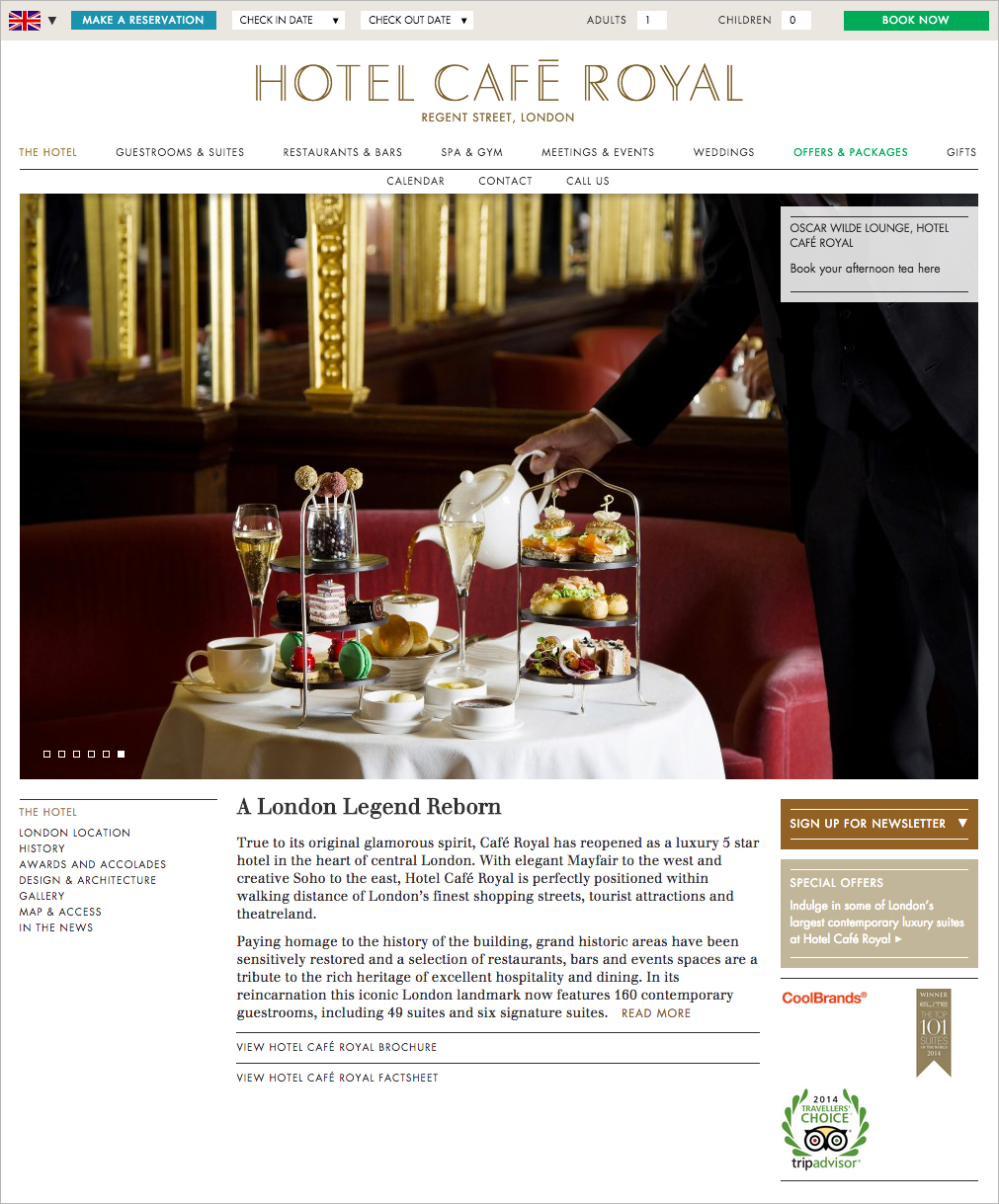 The Café Royal is one of London's best known venues, recently redeveloped as a luxury hotel. The website is presented in eight languages to global visitors, with functionality including room and suite booking, luxury spa, events calendar, meetings and conferences and a host of other services. Clare Kristensen and Uzma Afzal work closely with the hotel marketing team to provide guests and visitors with up to date information and a top quality user experience.
Louise Woodhouse Flowers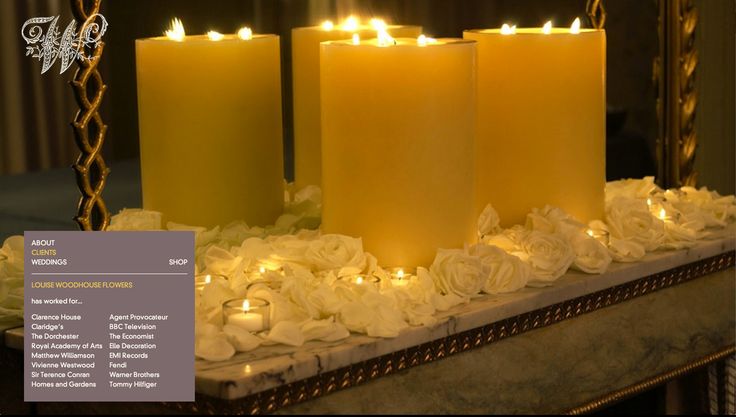 Louise Woodhouse Flowers is an award-winning floral design specialist with clients ranging from Clarence House to Vivienne Westwood and The Dorchester. Images&Co worked with brand designer Jane Plüer to create an immersive and innovative web experience.
Lawson Luxury Marketing
Lawson Luxury provides strategic marketing for some of the world's leading luxury brands, including British Airways, the Savoy group, Sotheby's, Harvey Nichols and the Orient-Express. The website was developed in collaboration with brand designers Pentagram and is hosted and maintained by Images&Co.
Not just 4 anoraks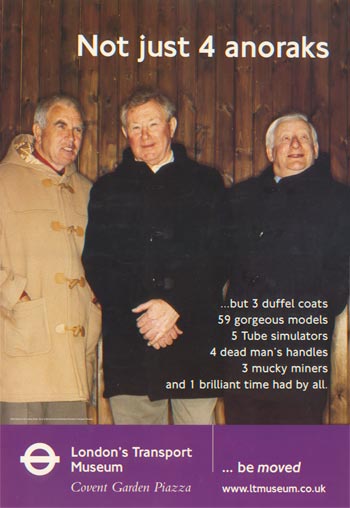 Marketing campaign for the London Transport Museum in Covent Garden by Kasper de Graaf (concept and copywriting) and Garry Mouat (design and art direction), photography by Bill Robinson.
Home & School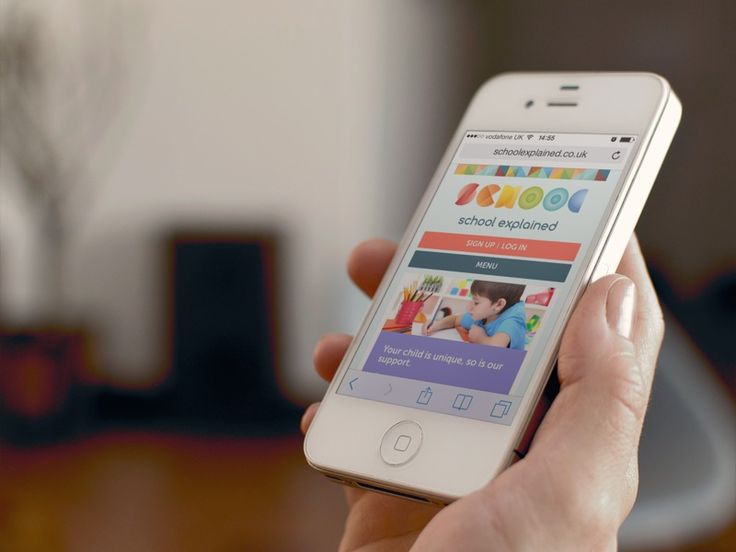 School Explained is a social enterprise web service developed by teachers for parents, to provide expert information and advice about the curriculum being taught to their children. The aim of the service is to support the optimal relationship between home and school in the interests of the child. The identity was designed by Kieu-Anh Tran and Malcolm Garrett, with web development by Uzma Afzal.
Biomanufacturing
Communicating science to non-scientific stakeholders was the purpose of The Gist, the quarterly corporate affairs journal of Delft-based fermentation multinational Gist-Brocades nv, then the world's largest producer of raw penicillins and a major manufacturer of enzymes. During the three years of his editorship, Kasper de Graaf reported on new research, traced the histories of the industry and highlighted ethical and societal issues about environmental impacts and biomanufacturing.
Syngenta AG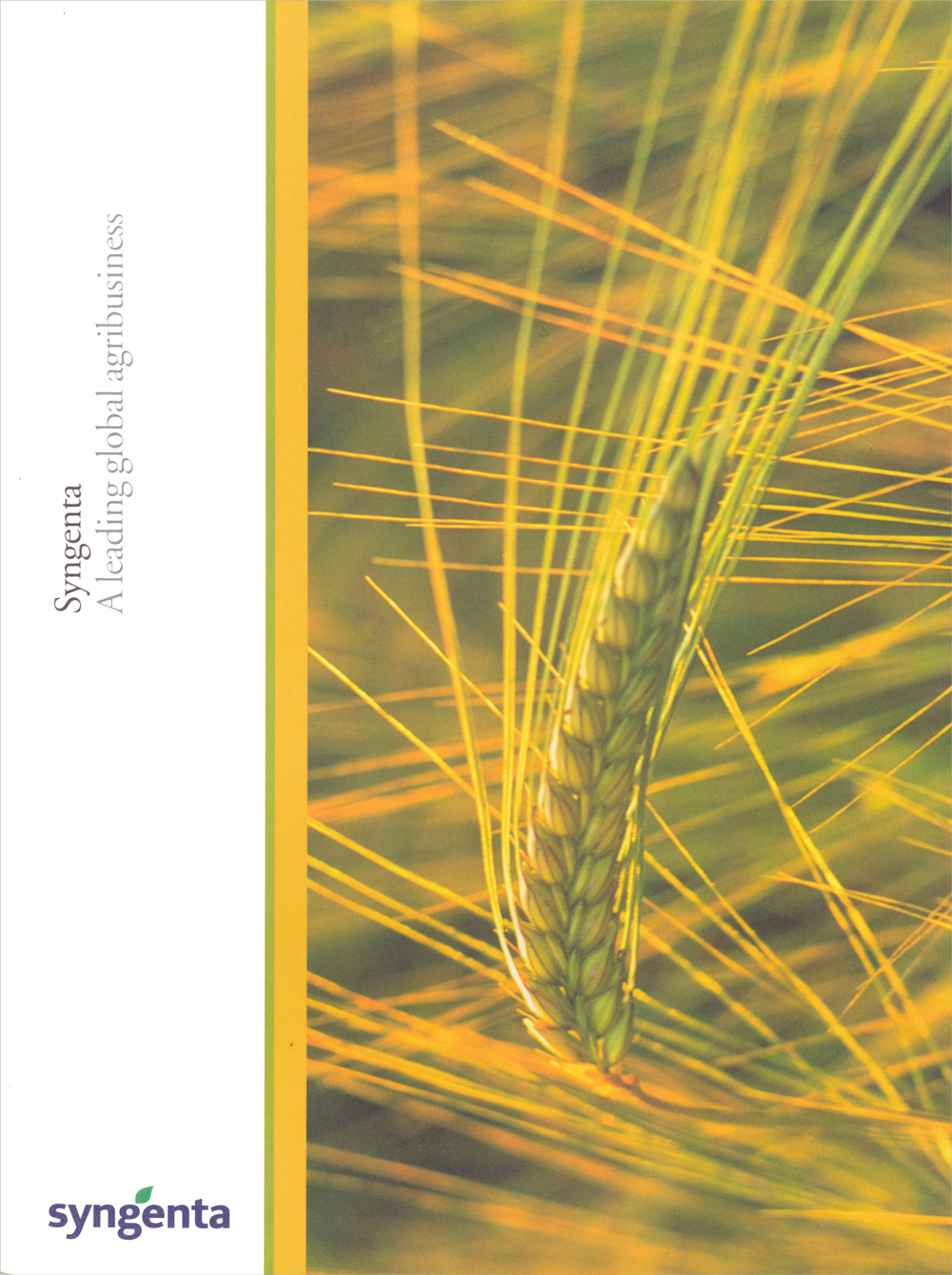 Presentation and literature for the launch of Syngenta AG, a global Swiss agribusiness formed in 2000 by the merger of Novartis Agribusiness and Zeneca Agrochemicals. Copy written by Kasper de Graaf for Addison.
International Widows Day
International Widows Day is a United Nations global day of action to highlight the plight of widows, who face unimaginable discrimination, abuse and destitution in many countries. Kasper de Graaf has acted as principal communications adviser to The Loomba Foundation for more than a decade, helping to publicise many of its activities and events including the launch of International Widows Day in 2005 and the campaign that resulted in its adoption by the United Nations five years later.
Buzzcocks 40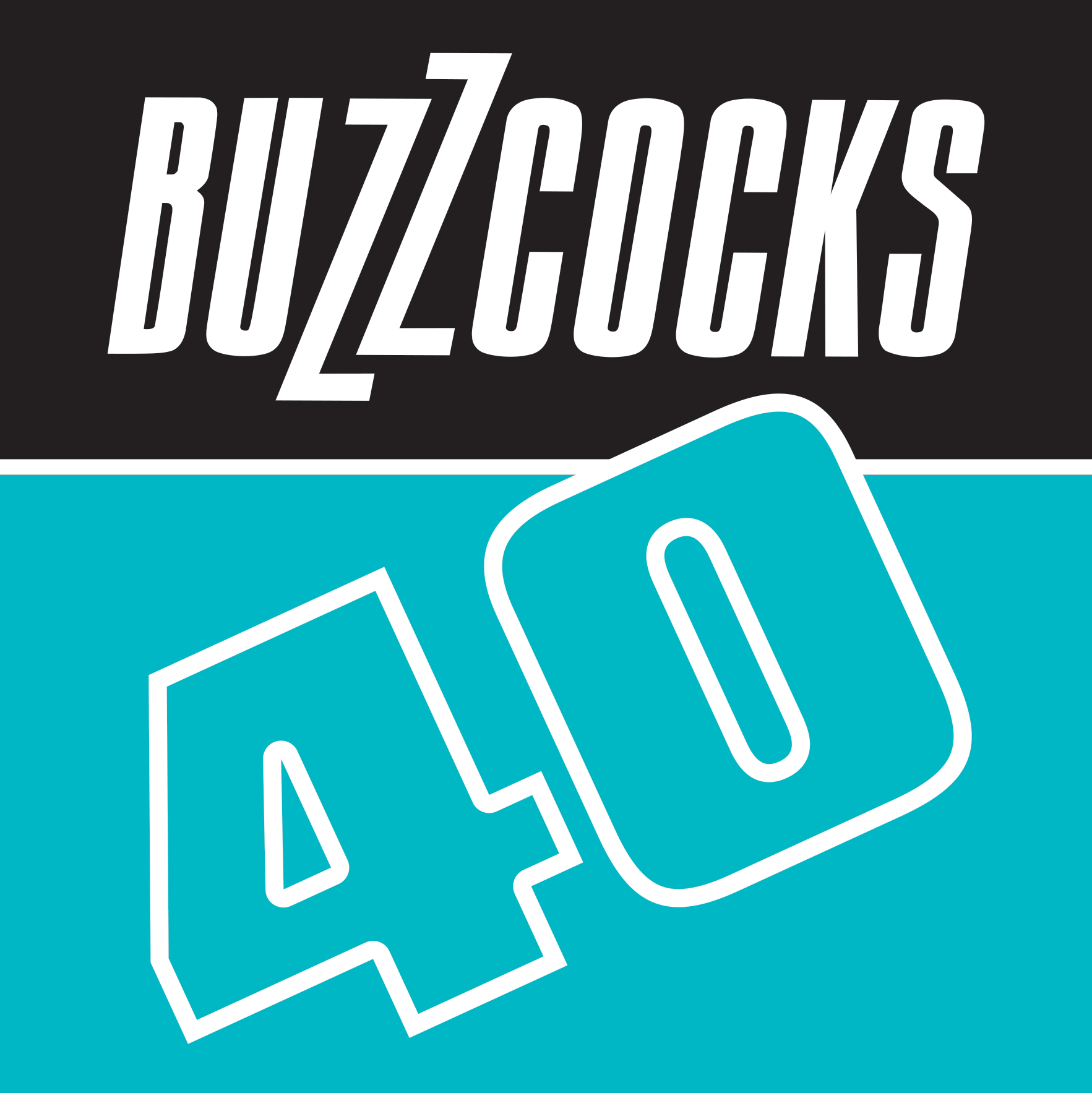 Malcolm Garrett created this icon for Buzzcocks' 40th anniversary, based on the logo he first designed for them in 1977, to support an extensive world tour that includes Australia and the USA.
Art and architecture degrees show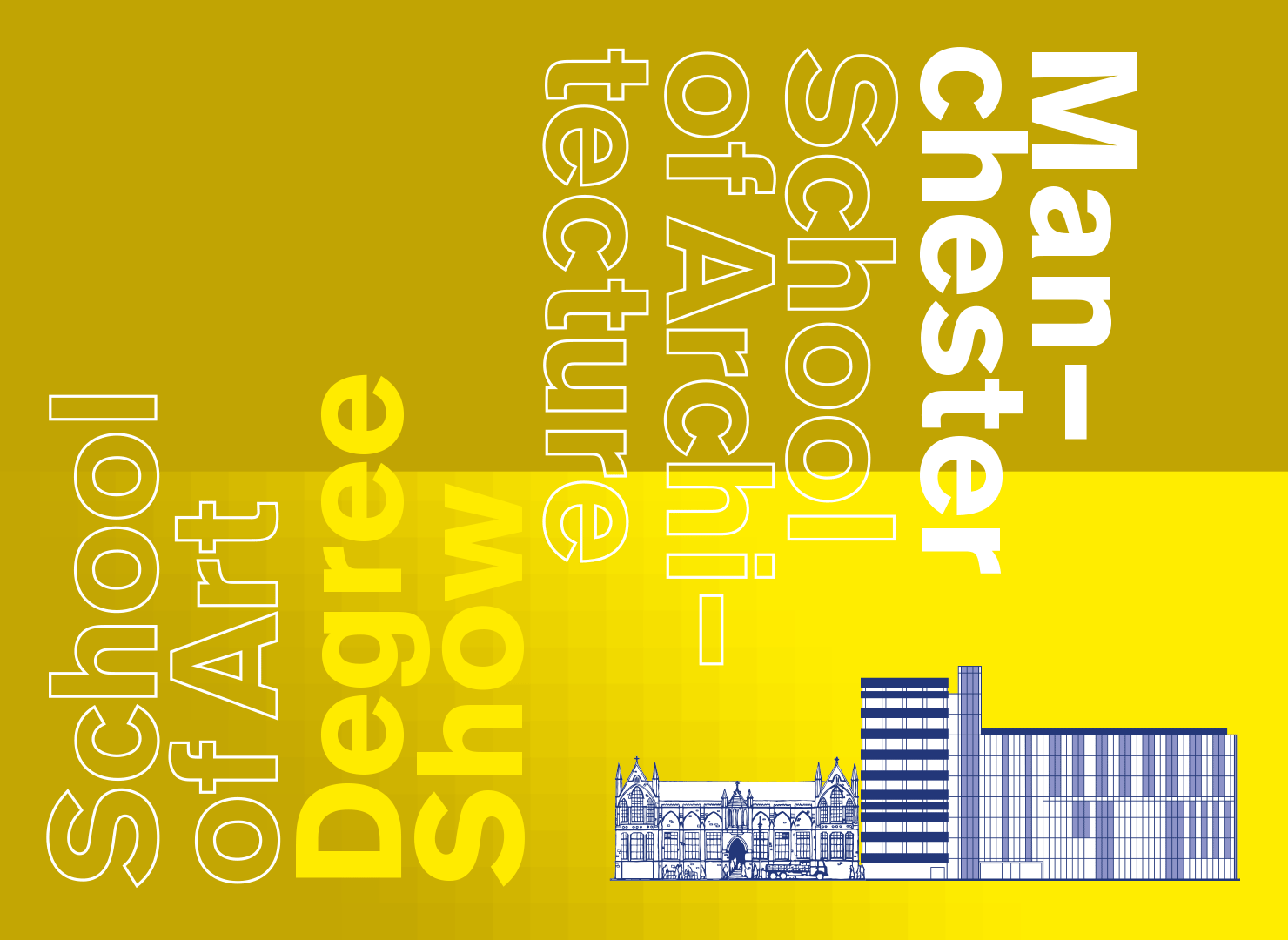 Founded in 1838, Manchester School of Art – part of Manchester Metropolitan University – is the oldest art college in England outside the capital. Manchester School of Architecture is a faculty jointly operated by Manchester Metropolitan University and the University of Manchester. When the two schools decided to hold their degree shows together in 2016, they commissioned Malcolm Garrett to create a striking identity and series of marketing materials.
London-Shanghai Interns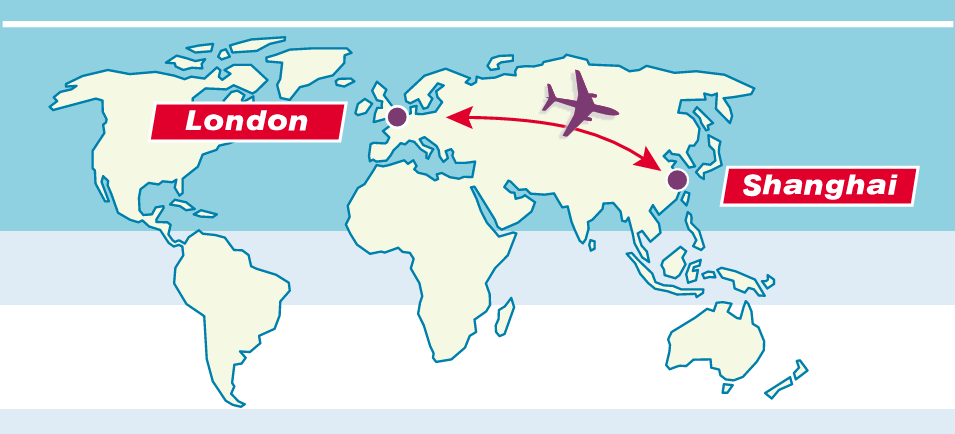 TTI is a joint initiative of Kingston University and Shanghai Jiao Tong University, with the support of employers including BBH and PriestmanGoode, to offer creative industry internships in the partner city. Images&Co has developed a brand and website to promote the initiative and enable the students to share their experiences.
VITAL
VITAL is a European Commission-funded R&D project to develop an open-to-all Internet of Things ecosystem to facilitate the development of new applications for smart cities. The corporate identity and website of VITAL were created by Images&Co, with design direction by Malcolm Garrett and strategy by Kasper de Graaf.
B T Batsford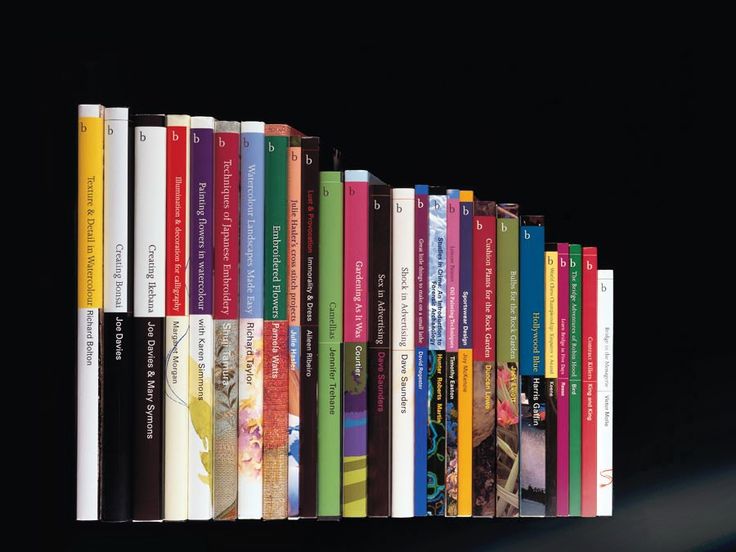 The identity of book publishers B T Batsford was redeveloped by Kasper de Graaf and Norman Hathaway at Assorted Images in collaboration with Garry Mouat and Bobby Cox at the publishers. The spines were graphically split with the logo at the top in order to stand out from the competition on the bookshelves.
Drum Eagle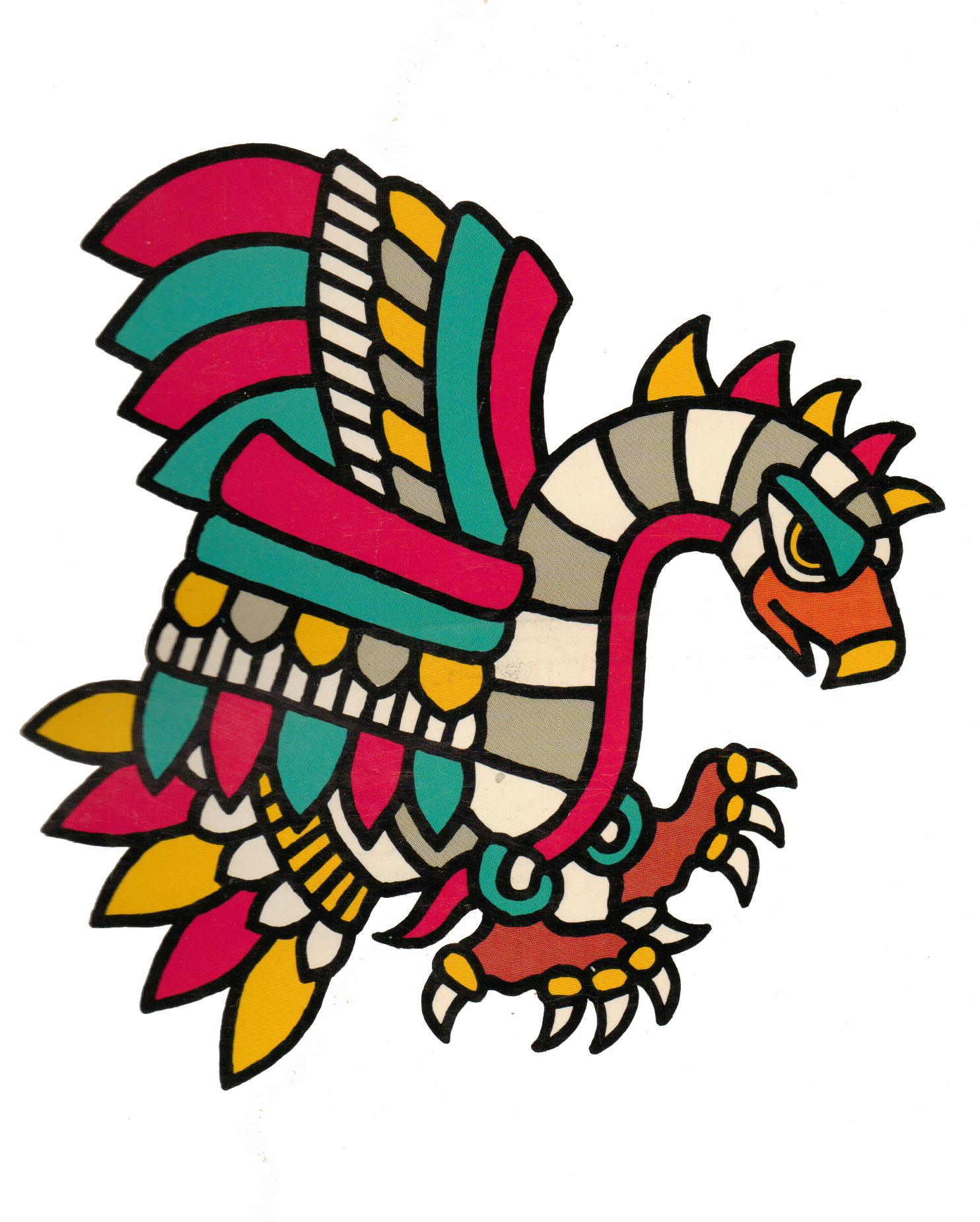 Drum's Aztec-inspired Eagle logo designed by Baker Dave and Malcolm Garrett.
Lexikin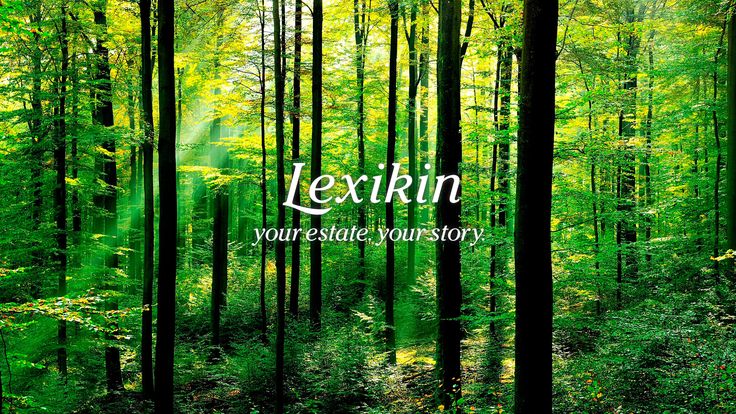 Lexikin is a groundbreaking online legal, financial and publishing service, distinguished from its rivals by its focus on the human interest of its clientele. Images&Co created the branding and built the back end application, with design direction by Malcolm Garrett and brand strategy by Kasper de Graaf.
The Groves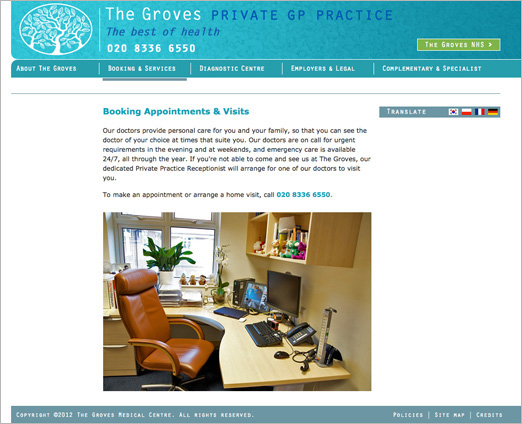 Identity and website for The Groves, an NHS and private GP practice, created by Malcolm Garrett and Kasper de Graaf, with web development by Uzma Afzal.
Buzzcocks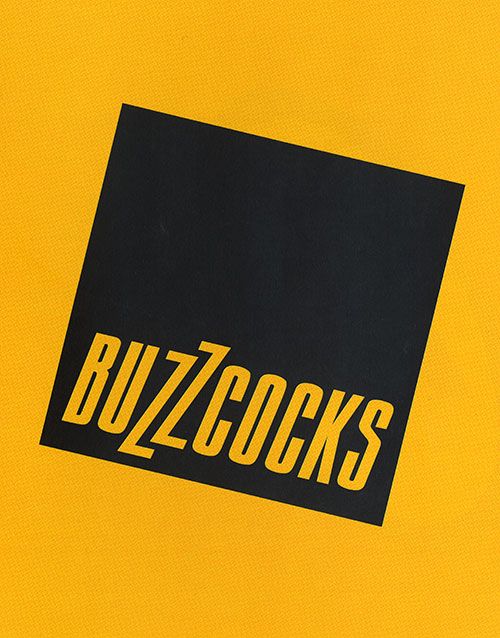 Malcolm Garrett's Buzzcocks logotype, 1977.
Open Futures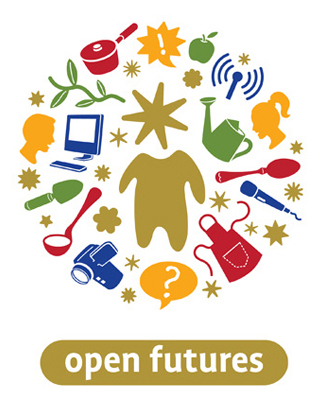 Developed by the Helen Hamlyn Trust, Open Futures is a skills and enquiry-based curriculum development programme, linking learning and life. It was created to help children discover and develop practical skills, personal interests and values, which will contribute to their education and help to enhance their adult lives. The programme works with primary schools in the UK and India. Identity designed by Malcolm Garrett, with illustrations by Francesca Granato.
The Loomba Foundation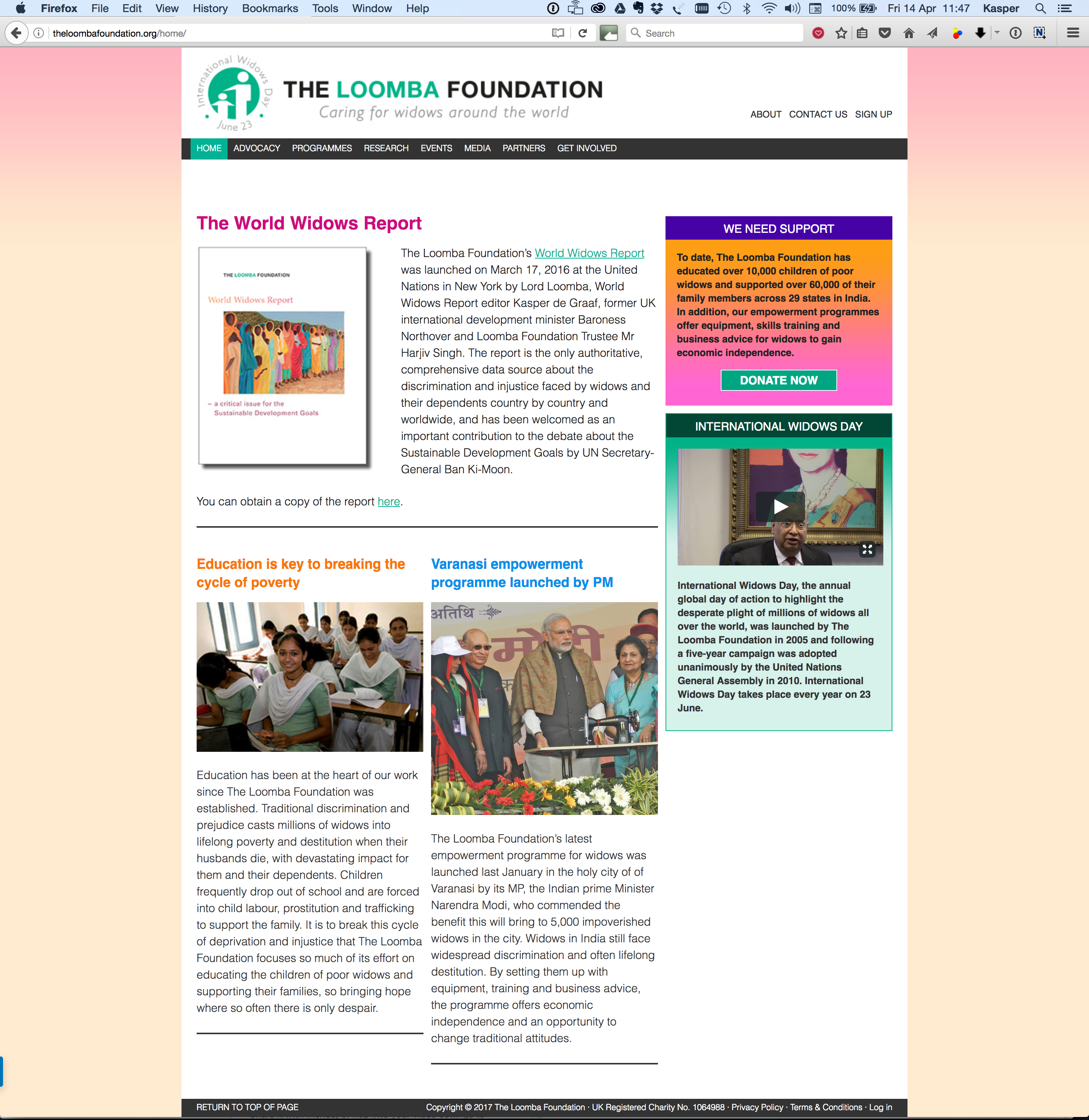 The Loomba Foundation is the UN's foremost NGO dealing with global treatment of widows and initiated International Widows Day that takes place on 23 June each year. Images&Co advises the charity on communications, campaigning, publishing and research.
The Little Foundation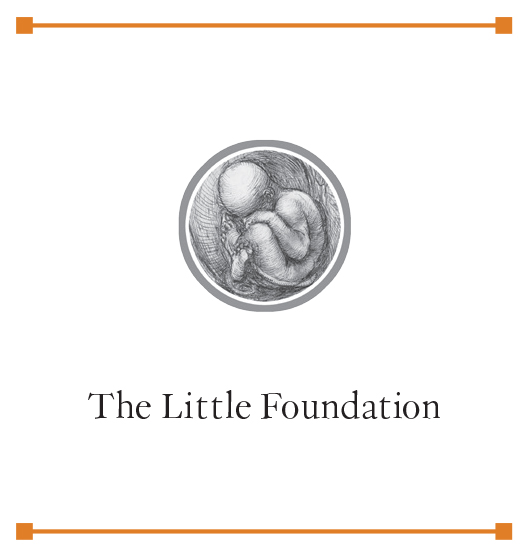 Named after the Victorian neurosurgeon William Little, The Little Foundation is a Harley Street-based medical research charity investigating the causes of cerebral palsy and related brain disorders. The identity - created by Kasper de Graaf who is a trustee of the charity – uses a detail of Leonardo da Vinci's 1510 drawing Anatomy: Studies of the foetus in the womb.
Youth Olympics
Malcolm Garrett was invited by Stacey Spiegel at Parallel World Labs to create a logotype for the International Olympic Committee's Sporting Choice Anti-Corruption Education Program for young athletes at Singapore 2010 and Innsbruck 2012 Youth Olympic Games.
School Explained

School Explained is a social enterprise web service developed by teachers for parents. The identity was designed by Kieu-Anh Tran and Malcolm Garrett.