Key Cities Innovation Network launched
Newsdesk, 26 April 2022
A new initiative to stimulate growth and opportunity was launched yesterday when 25 cities and towns joined with ten universities from all parts of England and Wales to form the new Key Cities Innovation Network.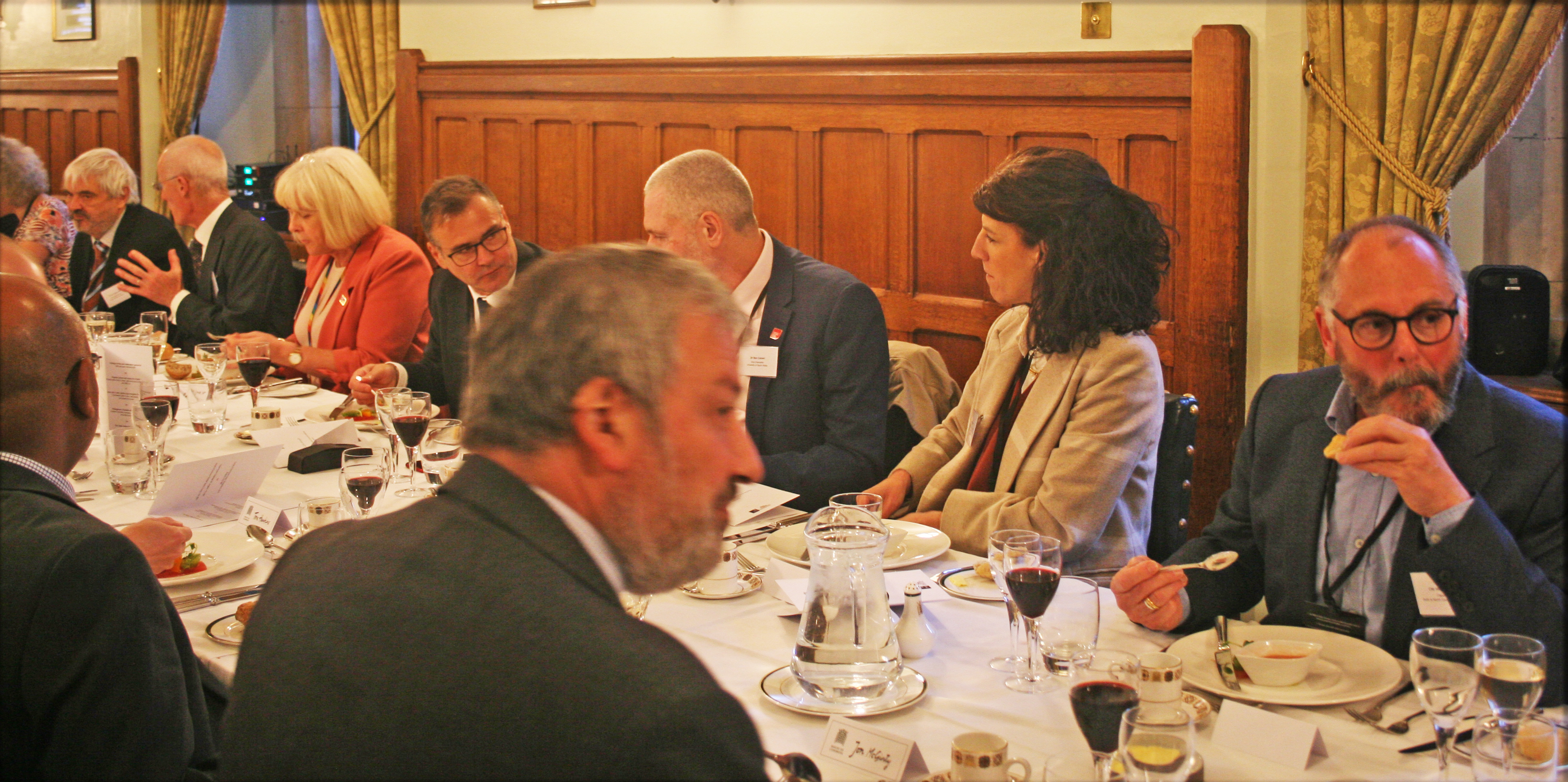 Left to right: (Facing) Cllr John Merry, Chair of Key Cities and Deputy City Mayor of Salford; Stephen Marston, Vice-Chancellor of the University of Gloucestershire; Ruth Jones MP, Newport West; Dean Cook, Interim Director of Place, Levelling Up and Regional Engagement at Innovate UK; Dr Ben Calvert, Vice-Chancellor of the University of South Wales; Faith Quigley, Deputy Director of Housing, Planning and Cities at HM Treasury; Cllr Richard Samuel, Deputy Leader of Bath and North-East Somerset Council. Foreground: Professor Vishanth Weerakkody, Associate Po-Vice-Chancellor of the University of Bradford; John McGinty, Chief Executive of Gloucester City Council.
The network responds to a growing trend by Government and funding agencies to focus on investing in place-based innovation to address disparities and deliver on the Government's levelling up agenda.
The universities – Bath, Bradford, Coventry, East Anglia, Gloucestershire, Lancaster, Salford, South Wales, Sunderland and Wrexham Glyndwr – are all located within in the Key Cities group which, due to its diversity and range, is well-placed to develop solutions that can work throughout the country.
The network was launched with a dinner in the House of Commons hosted by the Conservative MP for Carlisle, John Stevenson, and the Labour MP for Salford and Eccles, Rebecca Long-Bailey, co-chairs of the Key Cities APPG. Its cross-party nature was emphasised by contributions from Labour's former home and education secretary Charles Clarke and the former Tory MP for Leamington Spa, Chris White, who is now director of the Industrial Strategy Centre of the MTC, a constituent part of the High Value Manufacturing Catapult. Its alignment with current policy objectives was demonstrated by the presence of senior officials from the Treasury, Innovate UK, Arts Council England and the Arts & Humanities Research Council.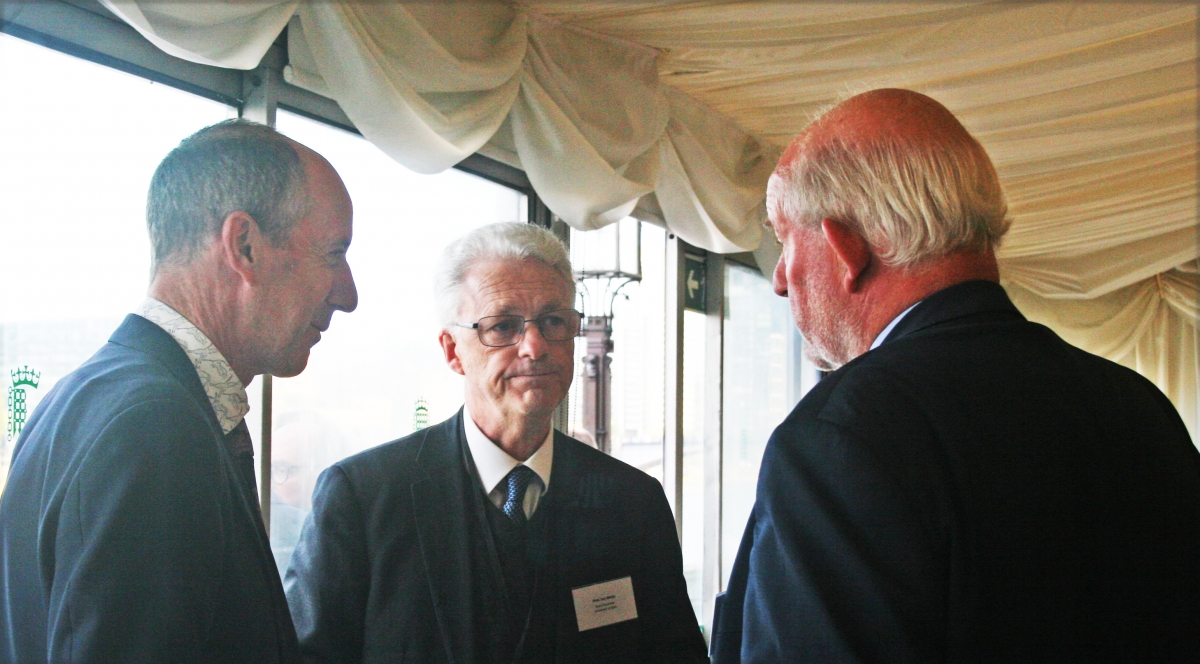 Left to right: Professor David Richardson, Vice-Chancellor of the University of East Anglia; Professor Ian White, Vice-Chancellor of the University of Bath; Rt Hon. Charles Clarke.
Many attendees commented on the role universities play in managing change, and the importance of innovation in solving problems in society. This new network is therefore well-placed to develop solutions for a broad range of issues that can positively impact both people and places across the UK.
Cllr John Merry, the Deputy City Mayor of Salford and Chair of Key Cities, commented:
"The Key Cities group is uniquely diverse, geographically and in size and type of populations, and ideally positioned to develop solutions that can be scaled and applied across the whole of urban UK. Developing the innovation assets and ecosystem in these kinds of cities and towns will also drive growth, skills, productivity and opportunity in the long term, and play a key part in addressing disparities and levelling up. We will work with our partners in the innovation network to address the great challenges and opportunities that we face in our cities, and to strengthen our submissions and responses to help shape and inform Government policy."
The Innovation Network will be coordinated by the Key Cities APPG's programme director, Images&Co's Kasper de Graaf.