London-Shanghai Interns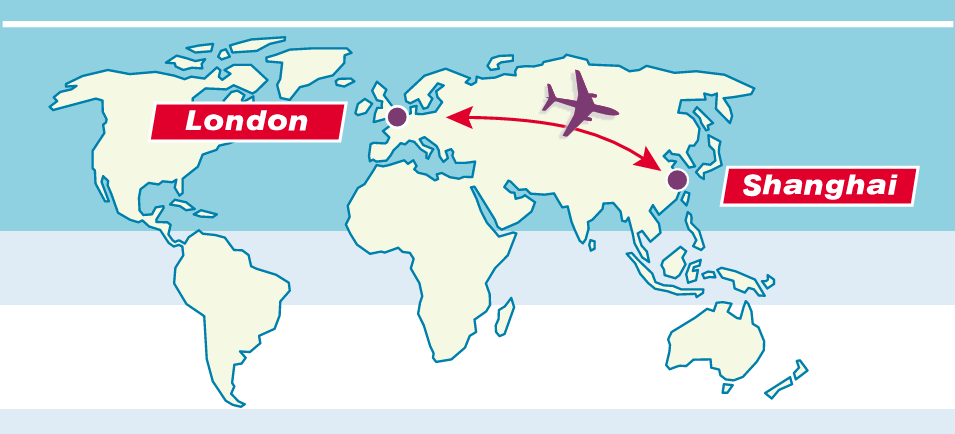 TTI is a joint initiative of Kingston University and Shanghai Jiao Tong University, with the support of employers including BBH and PriestmanGoode, to offer creative industry internships in the partner city. Images&Co has developed a brand and website to promote the initiative and enable the students to share their experiences.
Charity website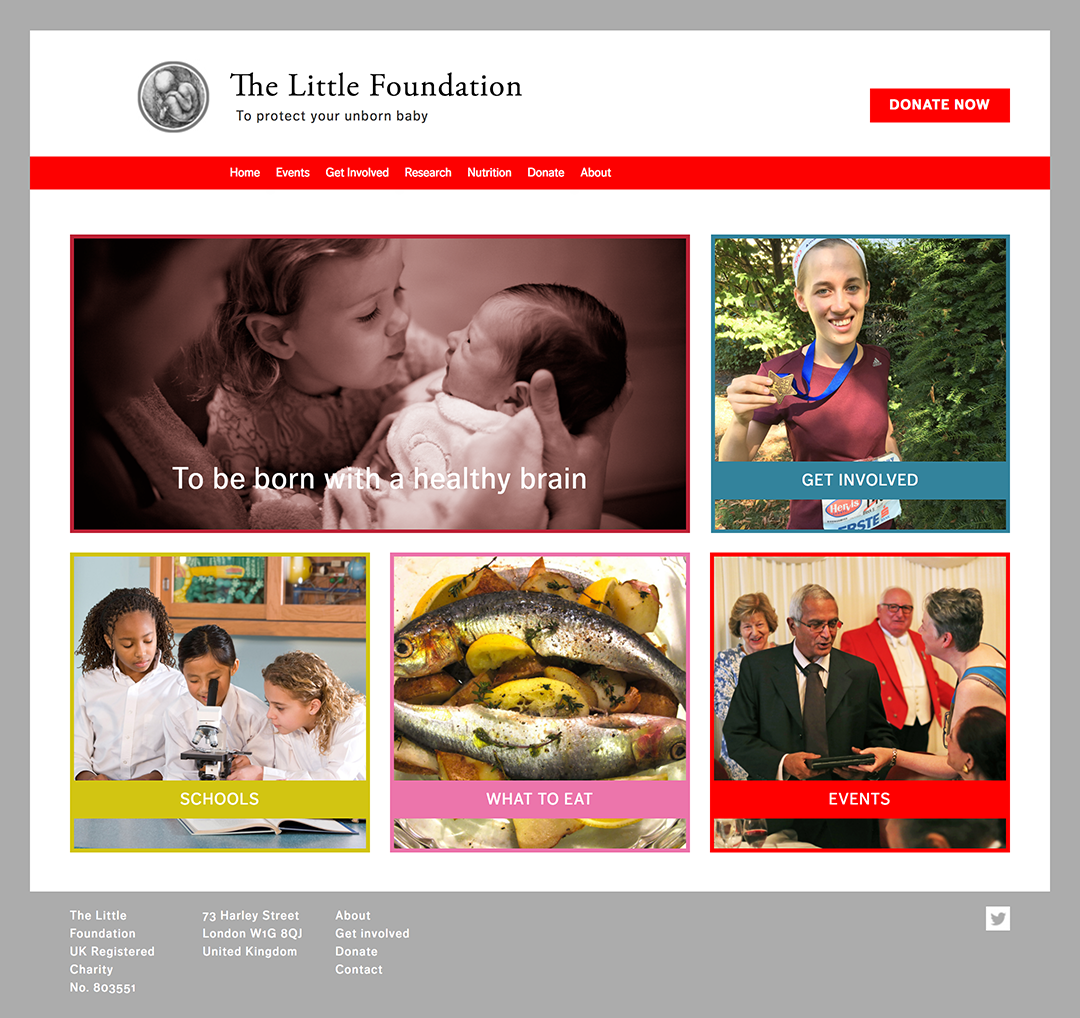 The Little Foundation is a medical research charity focused on prevention of cerebral palsy and related brain disorders. Its focus is on raising funds to carry out research and to engage with prospective young mums with helpful tips and information that will reduce the incidence of these conditions which can impose lifelong suffering on patients and their families. The website was developed to support the charity's activities by appropriately engaging with its varied audiences.
City identity debate
Politicians and designers participated in a debate about city identity, directed by Kasper de Graaf as part of Design Manchester's festival in October 2016.
Damon Hill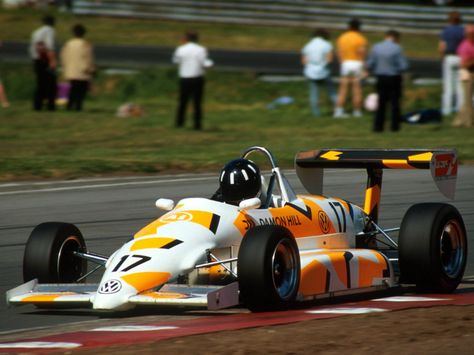 Damon Hill in the Assorted Images Formula 3 car during a test race for Eddie Jordan Racing. Damon was managed by Kasper de Graaf, Richard Boote and Malcolm Garrett during his Formula Ford years and into Formula 3, with all the livery designs for his teams, cars, merchandise and sponsorship communications designed by Malcolm Garrett and the Assorted Images team.
The Science Museum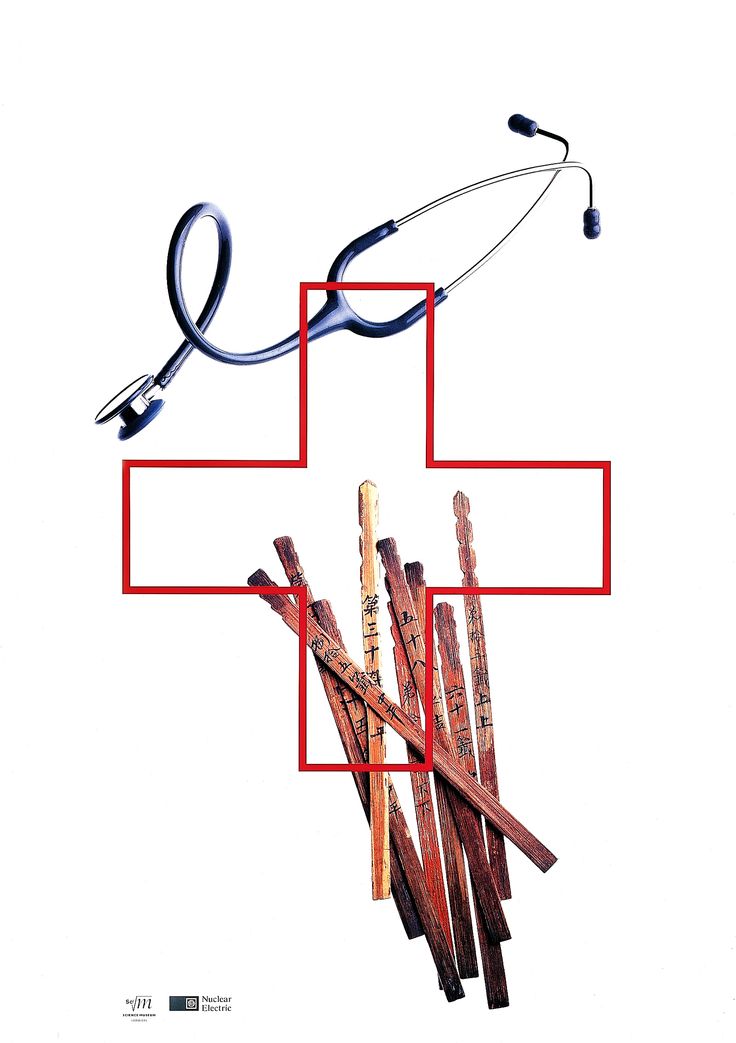 Sy-Jenq Cheng, Malcolm Garrett and Kasper de Graaf at Assorted Images developed a range of posters and teachers notes to communicate science subjects to secondary school children for the Science Museum in London. See more of the posters on www.syjxco.com.
BBC: Our Brand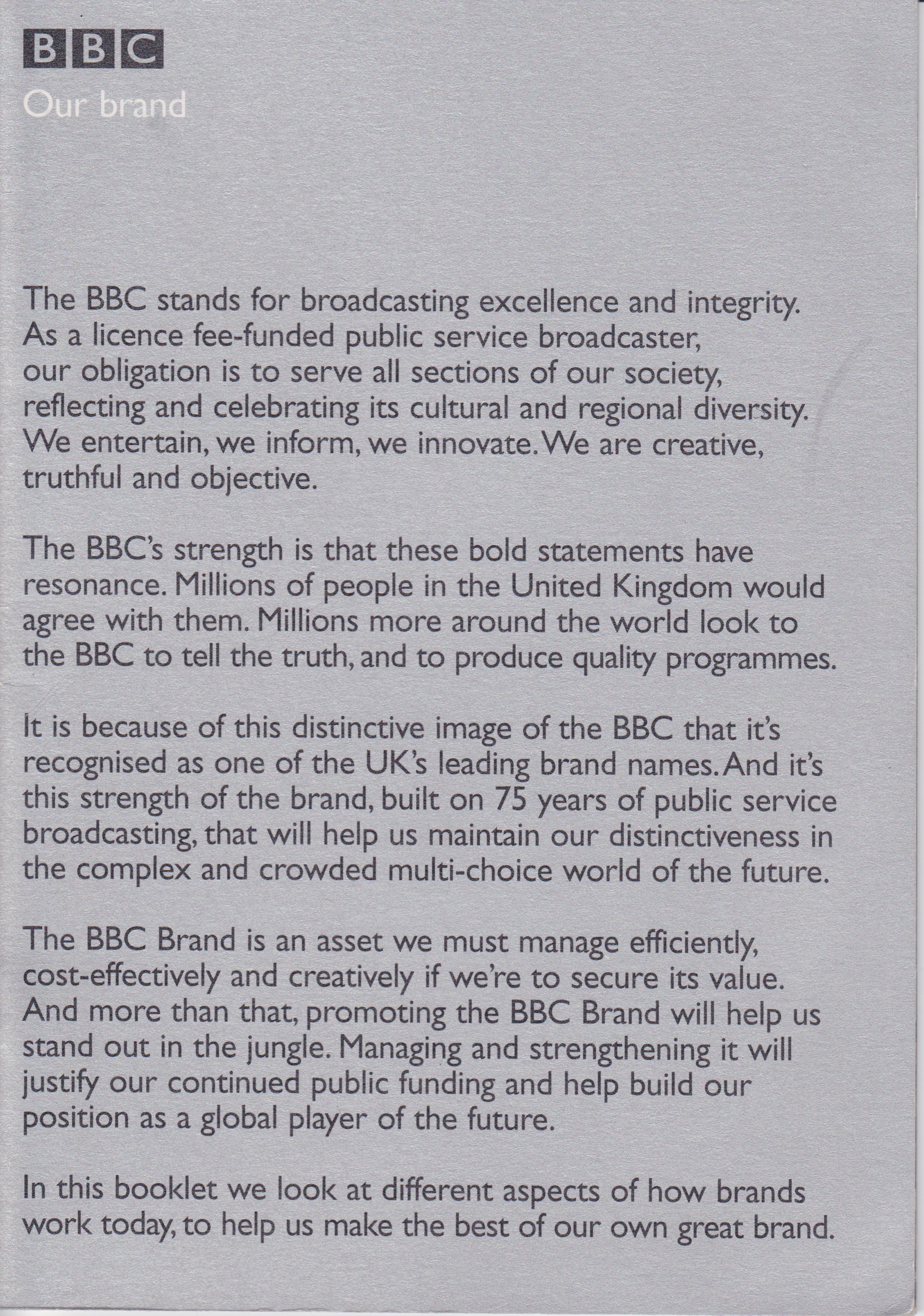 In an increasingly competitive and politically uncertain environment, the BBC wished to remind its stakeholders of the strength of its brand, its values and its role in society. Copy written by Kasper de Graaf for Addison.
Event Horizon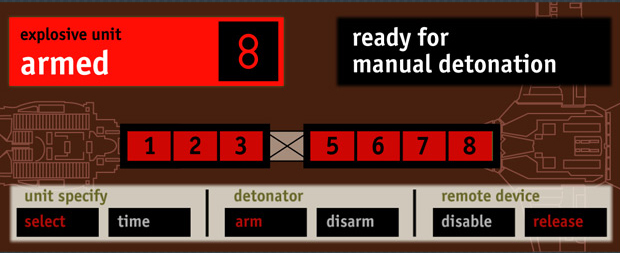 Malcolm Garrett created the graphics and animations for Event Horizon, the scifi movie directed by Paul W.S. Anderson. Every computer on board the spacecraft was shot using 'green-screen', giving maximum flexibility to devise non-orthodox shapes. A plausible graphic style was developed for an onboard 'operating system' for a spaceship 50 years in the future. Working with up to the minute edits for each scene, the animations for every screen were created by Malcolm Garrett and Barrie Jones.
Sir Misha Black Awards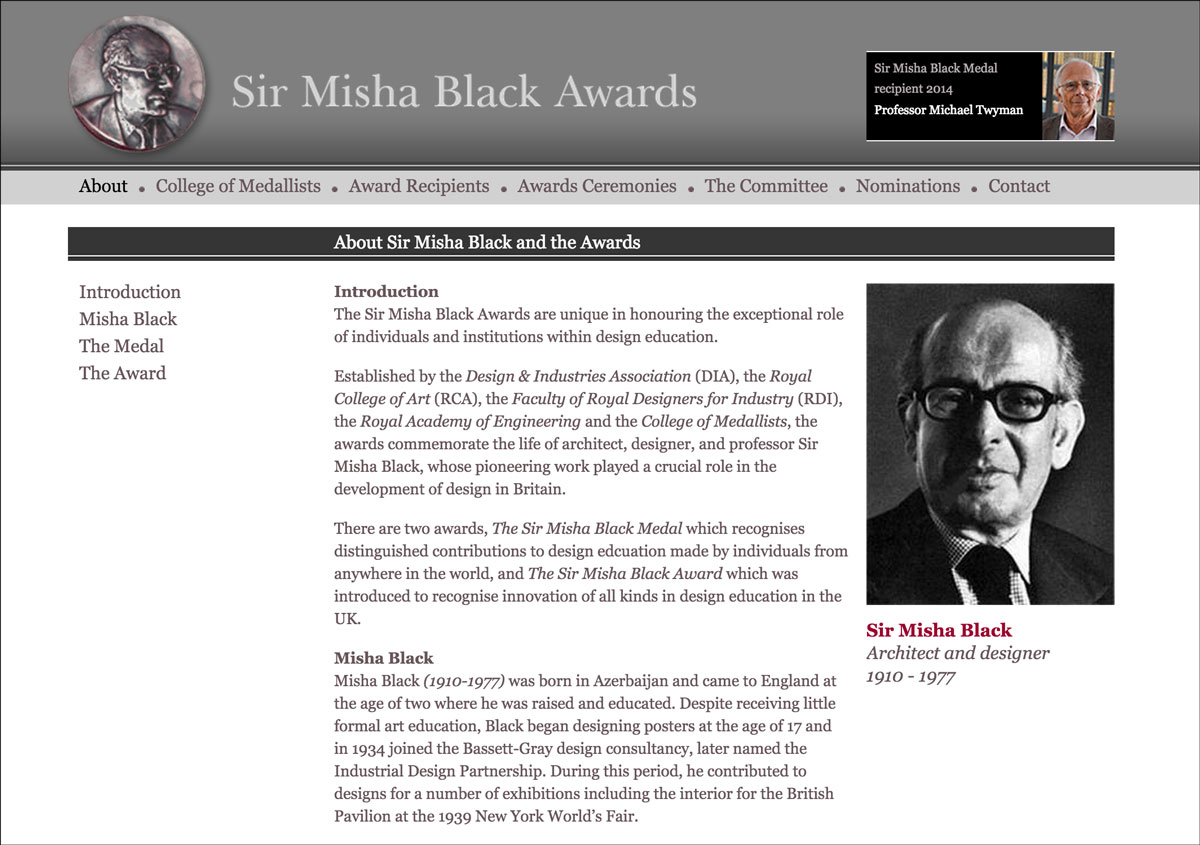 Created in memory of one of Britain's most infuential teachers and product designers, the Sir Misha Black Awards is the only award scheme in the world dedicated to honouring innovation and excellence in design education. The annual Award Medal is awarded by a panel drawn from the Royal College of Art, the Royal Designers for Industry, the Design Industries Association and previous Medal winners. Malcolm Garrett designed the website and represents the Royal Designers on the Awards Committee.
London International Hospital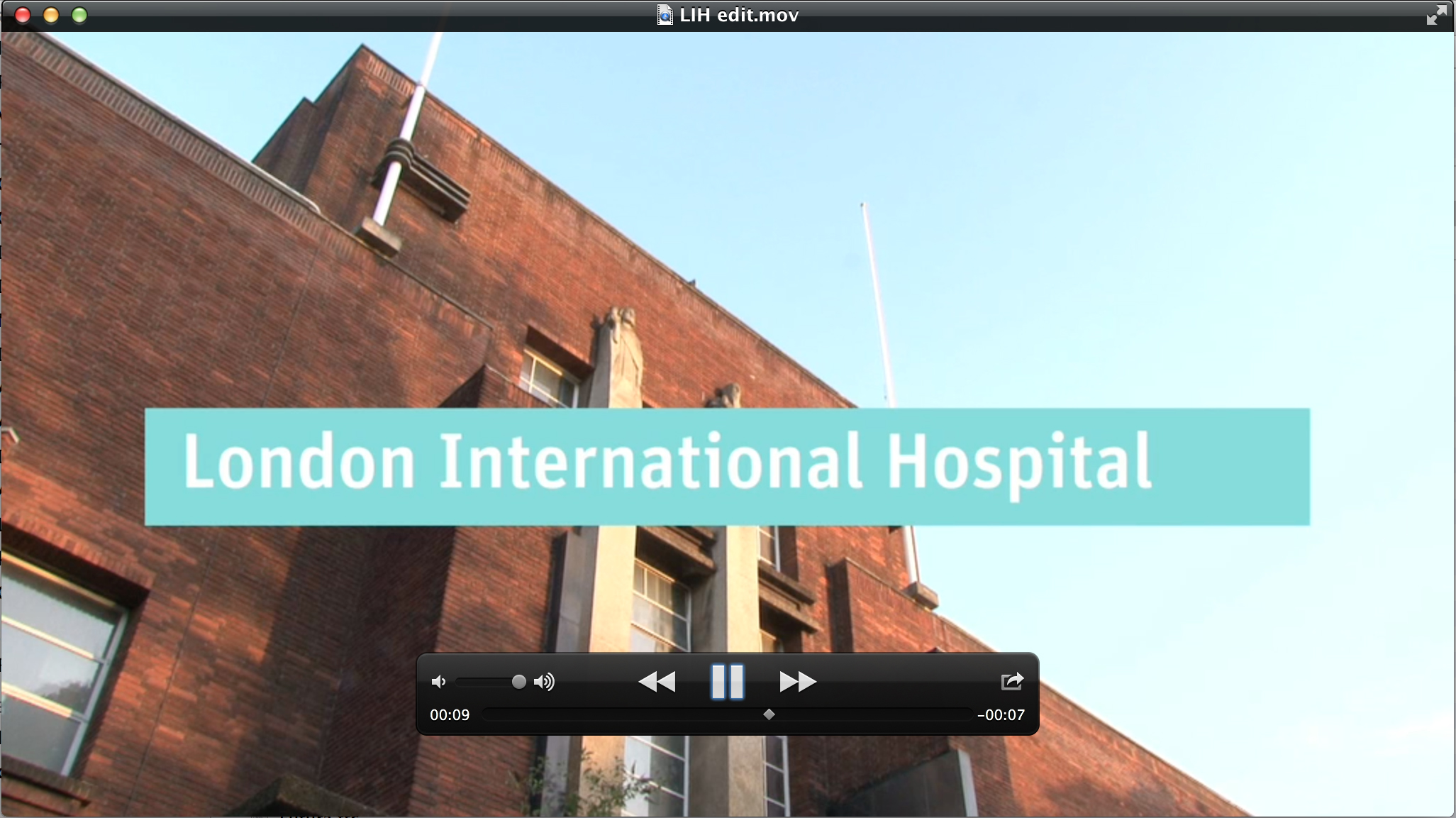 London International Hospital is a project to develop a global centre of excellence for the treatment of cancer and diseases of the heart and brain. Its chairman, Lord Hameed, asked Kasper de Graaf to develop a range of communications to support the business planning and funding process. Kasper produced a documentary film about the project, directed by Gilly Booth at Hijack.
Warwick Arts Channel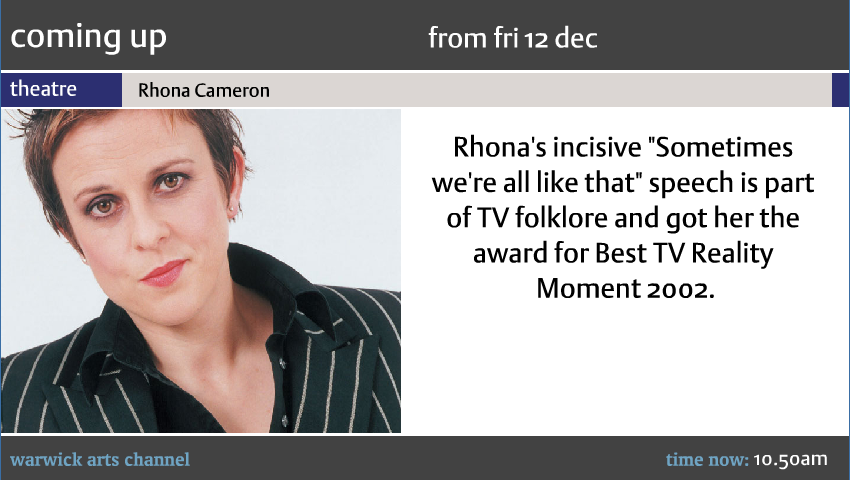 Kasper de Graaf developed the Warwick Arts Channel to deliver live streams, film, scheduled event information and live messaging to displays throughout Warwick Arts Centre. Interface design by Malcolm Garrett and development by Digit for Assorted Images.
Drum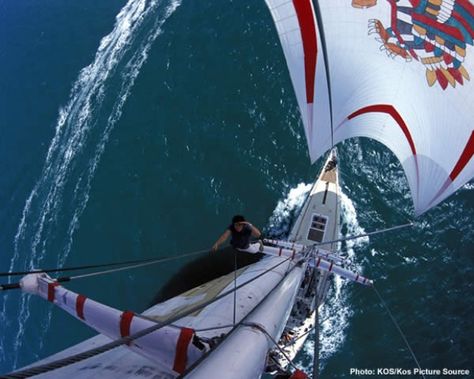 The bold identity and livery design of Simon le Bon's yacht Drum produced some striking pictures. On one of its first outings, Drum sank and Simon almost drowned. After that inauspicious start, however, Drum and its crew – including Simon and the Berrow brothers – went on to achieve a fabulous fourth place in the hard-fought 1986 Round The World Yacht Race. All the identity and graphics for the project, from the spinnaker logo to livery, merchandise and sponsorship materials, were designed by Malcolm Garrett and Baker Dave at Assorted Images.
Lawson Luxury Marketing
Lawson Luxury provides strategic marketing for some of the world's leading luxury brands, including British Airways, the Savoy group, Sotheby's, Harvey Nichols and the Orient-Express. The website was developed in collaboration with brand designers Pentagram and is hosted and maintained by Images&Co.
The Loomba Foundation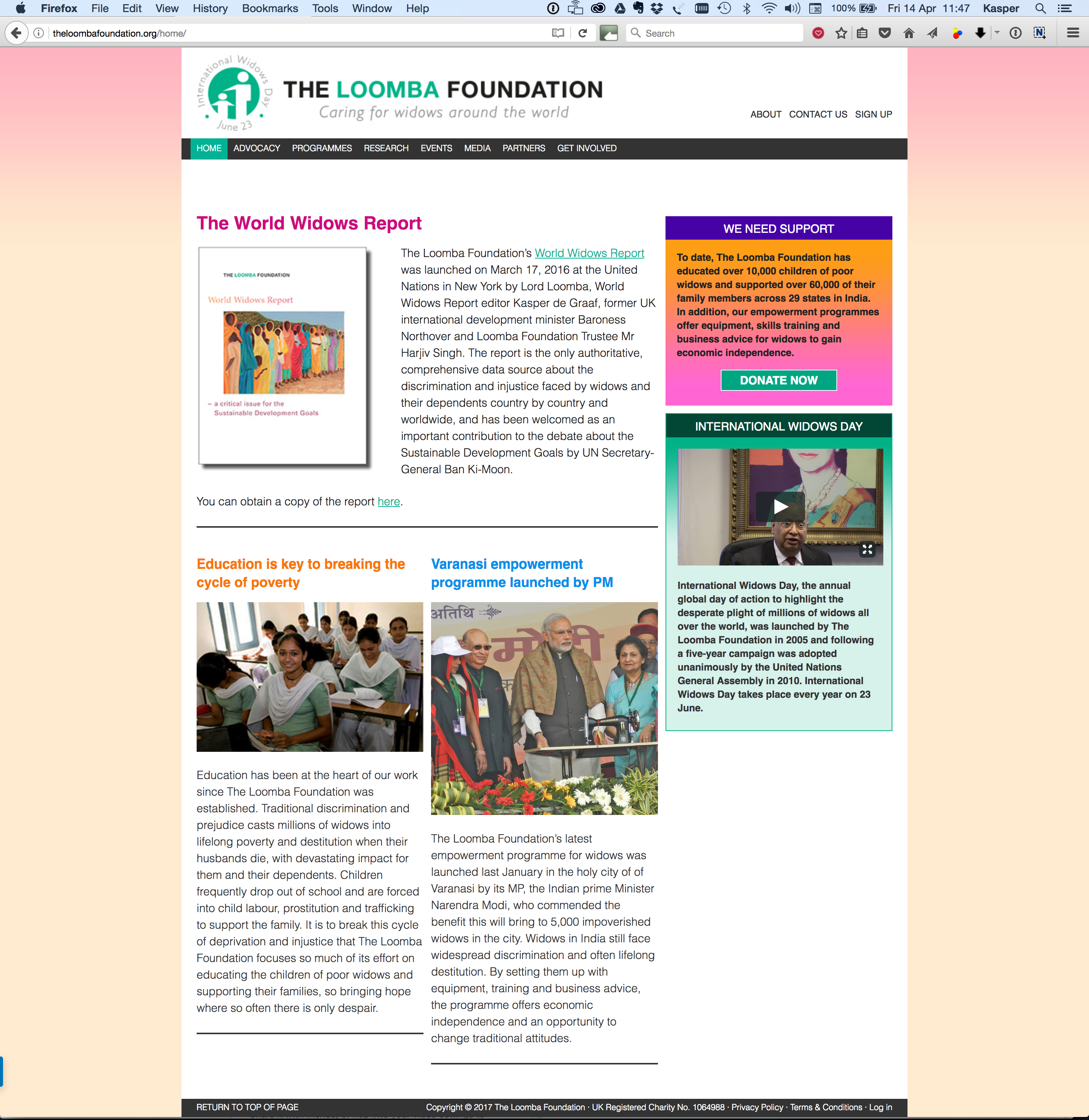 The Loomba Foundation is the UN's foremost NGO dealing with global treatment of widows and initiated International Widows Day that takes place on 23 June each year. Images&Co advises the charity on communications, campaigning, publishing and research.
NORTH
NORTH was a public debate held at Manchester School of Art about the creative industries' role in economic regeneration of the north produced by Kasper de Graaf. The debate was part of Design Manchester's 2014 festival, co-curated by Malcolm Garrett and John Owens.
Not just 4 anoraks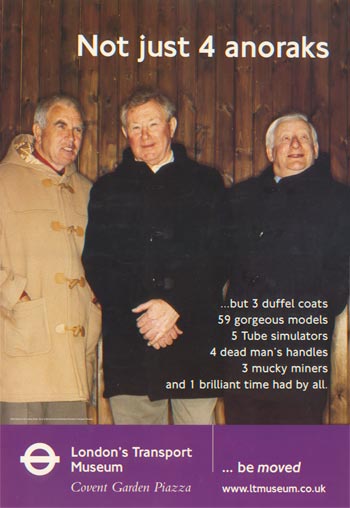 Marketing campaign for the London Transport Museum in Covent Garden by Kasper de Graaf (concept and copywriting) and Garry Mouat (design and art direction), photography by Bill Robinson.
Paul McCartney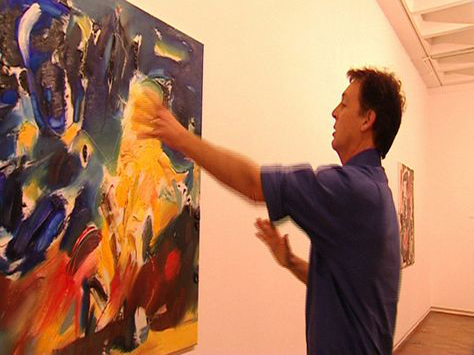 Paul McCartney explains his approach to his painting by discussing one of the works in his exhibition at the Arnolfini Gallery in Bristol, in Paintings, the web and TV documentary directed by Norman Hathaway and produced by Kasper de Graaf at Assorted Images.
Ideasfactory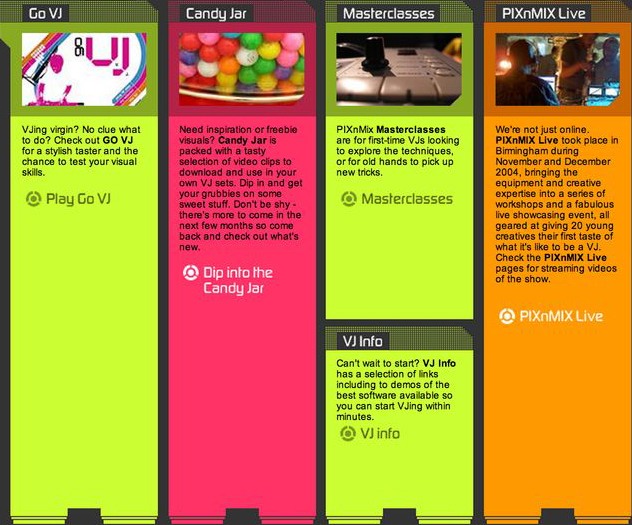 PIXnMIX was a VJ skills training programme commissioned for Ideasfactory by Channel 4's Adam Gee. It was produced as a live training programme with online resources by Nesta's live video company VJs.net, and included for the first time a free content repository as part of Channel 4 and the BBC's creative archive project. Mark Scarratt was the producer, Kasper de Graaf executive producer.
Christian Aid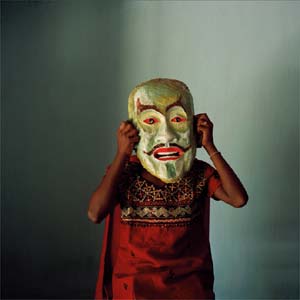 Every time I see the sea... was a Christian Aid exhibition about the 2004 Asian tsunami one year on, featuring sculptures by Emma Summers, photographs by the late Tim Hetherington, digital art by Timon Botez and an incredible collection of photographs of the missing posted on walls, trees and lampposts in Aceh and collected by Jonathan Perugia. Malcolm Garrett was creative director of the exhibition and created an interactive online video (old-tech warning: flash file won't play in iOS). The exhibition opened in London's Brick Lane and travelled around the British Isles. Picture: Tim Hetherington / Christian Aid
International Widows Day
International Widows Day is a United Nations global day of action to highlight the plight of widows, who face unimaginable discrimination, abuse and destitution in many countries. Kasper de Graaf has acted as principal communications adviser to The Loomba Foundation for more than a decade, helping to publicise many of its activities and events including the launch of International Widows Day in 2005 and the campaign that resulted in its adoption by the United Nations five years later.
Document 16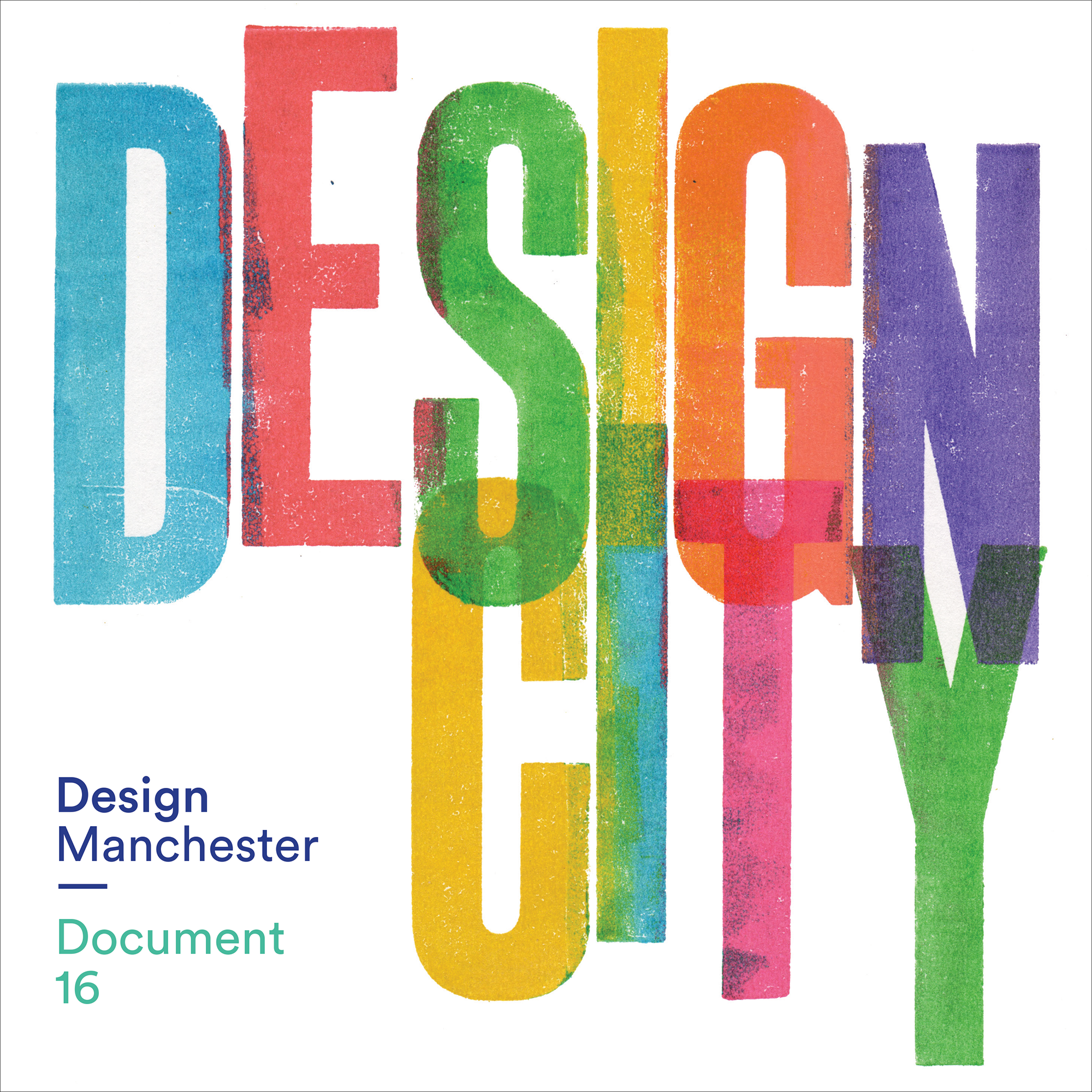 With a cover on the Design City theme designed by Alan Kitching, Document 16 is the third annual publication by Design Manchester. Edited by Kasper de Graaf and designed by Images&Co and Instruct, the 64-page magazine is packed with features, articles and images about design and the part it plays in Manchester and other cities in the north of England and beyond. The magazine was distributed to subscribers of Creative Review with its February 2017 issue.
Stoke Newington Literary Festival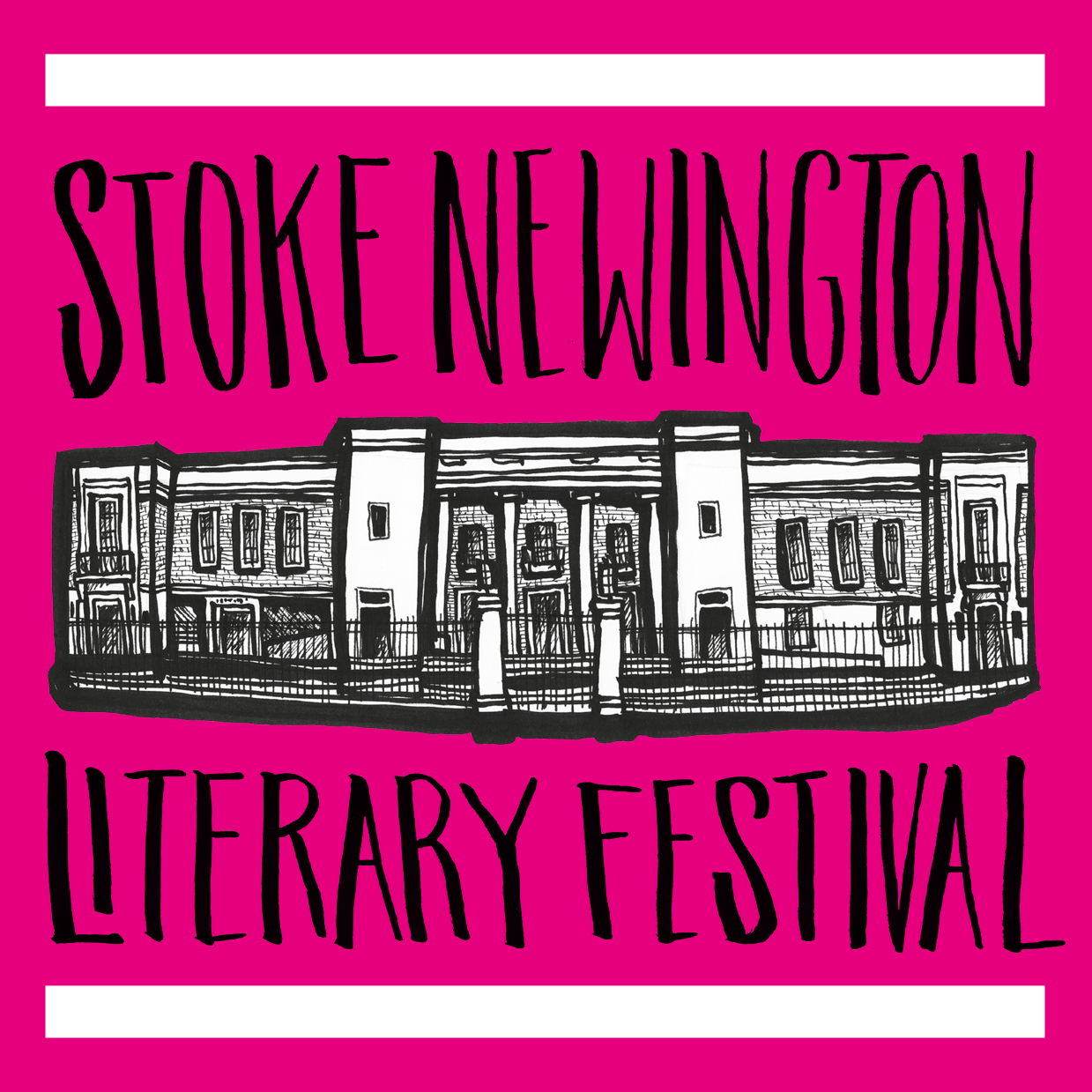 The popular Stoke Newington Literary Festival, now in its sixth year, took place from 3-5 June 2016. The identity and marketing designs were developed by Malcolm Garrett with illustration by Tash Wilcocks.
World Widows Report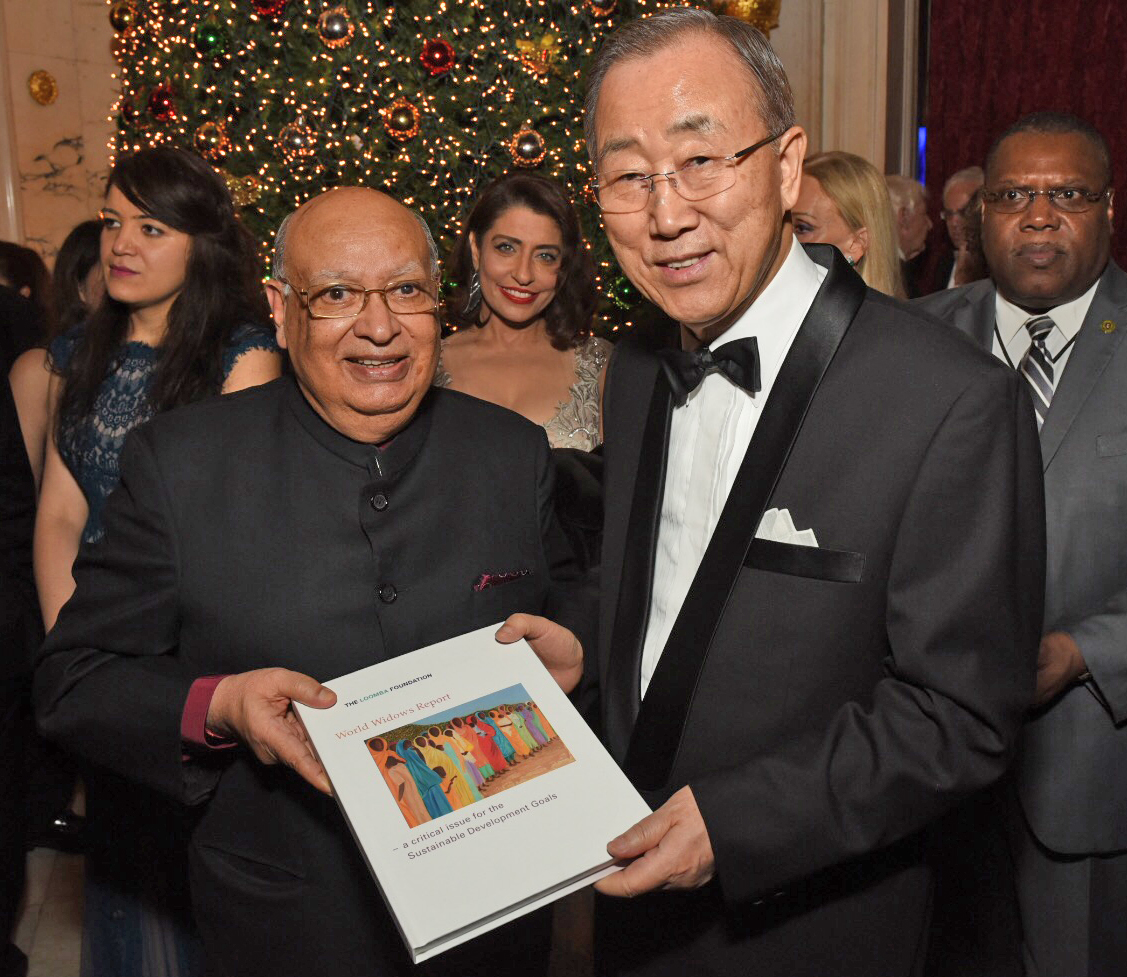 The Loomba Foundation's World Widows Report is the only authoritative comprehensive data source about the discrimination and injustice faced by widows and their dependants country by country and worldwide, informing policy formulation by the United Nations and national governments. Launched in New York in March 2016 at a special event during the 60th anniversary congress of the UN Commission on the Status of Women, the report was compiled by Risto Harma and edited by Kasper de Graaf.
Document 15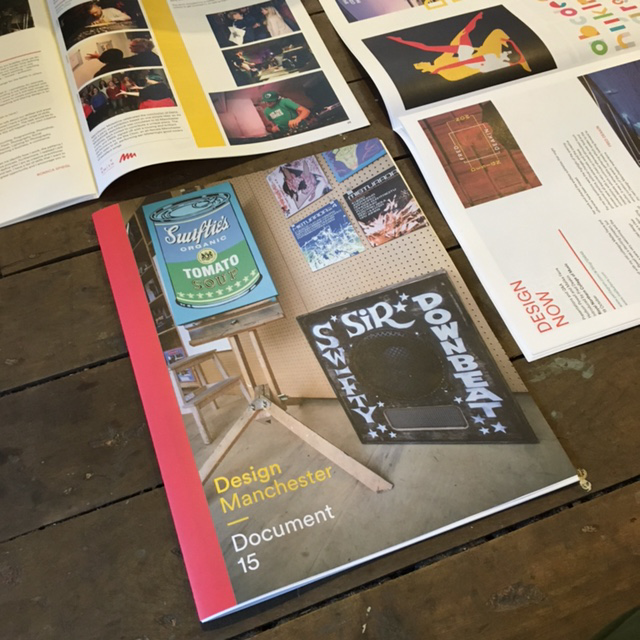 A 28-page full-colour tabloid magazine, Document 15 tells the stories of Design Manchester's DM15 Festival and looks ahead to DM16 in October 2016. Showing many of the images and designs exhibited during the festival, the magazine has contributions from many of the artists, designers and partners involved in the Festival, incuding Swifty and Fred Deaking, Jane Crowther and DesignWeek's Angus Montgomery. Edited by Kasper de Graaf, designed by Images&Co/Instruct Studios and printed by Galloways on 120 gsm Naturalis supplied by G.F Smith, Document 15 is being distributed to design studios, design clients, festival partners and supporters.
The Raw and the Cooked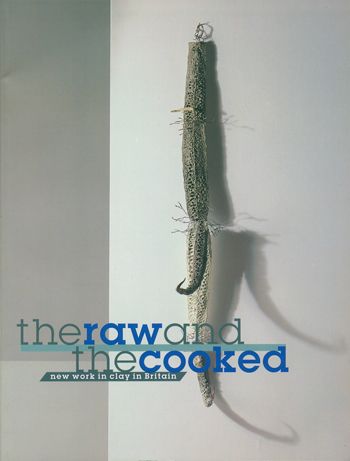 Catalogue for an exhibition of contemporary ceramics at the Barbican Gallery in London, designed by Malcolm Garrett. Exhibition design was by John Pawson.
B T Batsford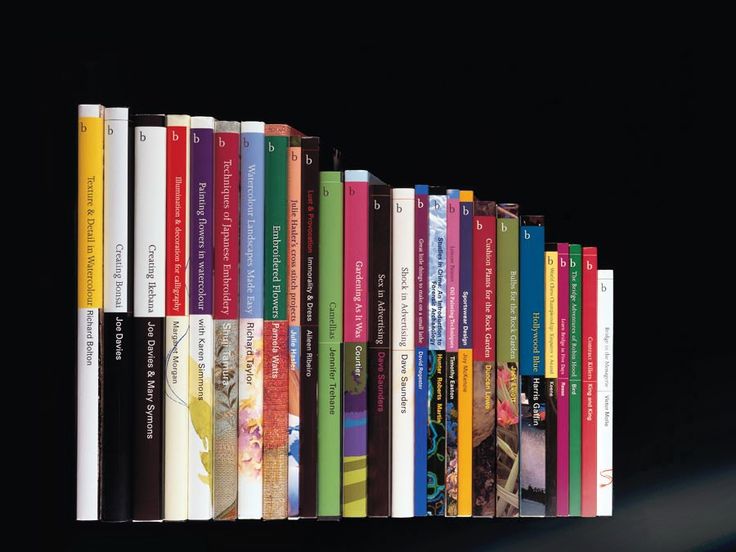 The identity of book publishers B T Batsford was redeveloped by Kasper de Graaf and Norman Hathaway at Assorted Images in collaboration with Garry Mouat and Bobby Cox at the publishers. The spines were graphically split with the logo at the top in order to stand out from the competition on the bookshelves.
BT Satellite Services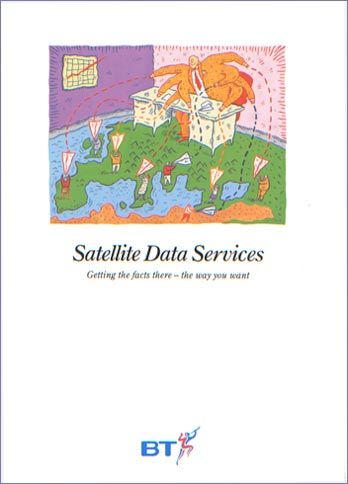 Kasper de Graaf developed and wrote a range of marketing communications for BT's business satellite division, illustrated by Steven Appleby.
Legible London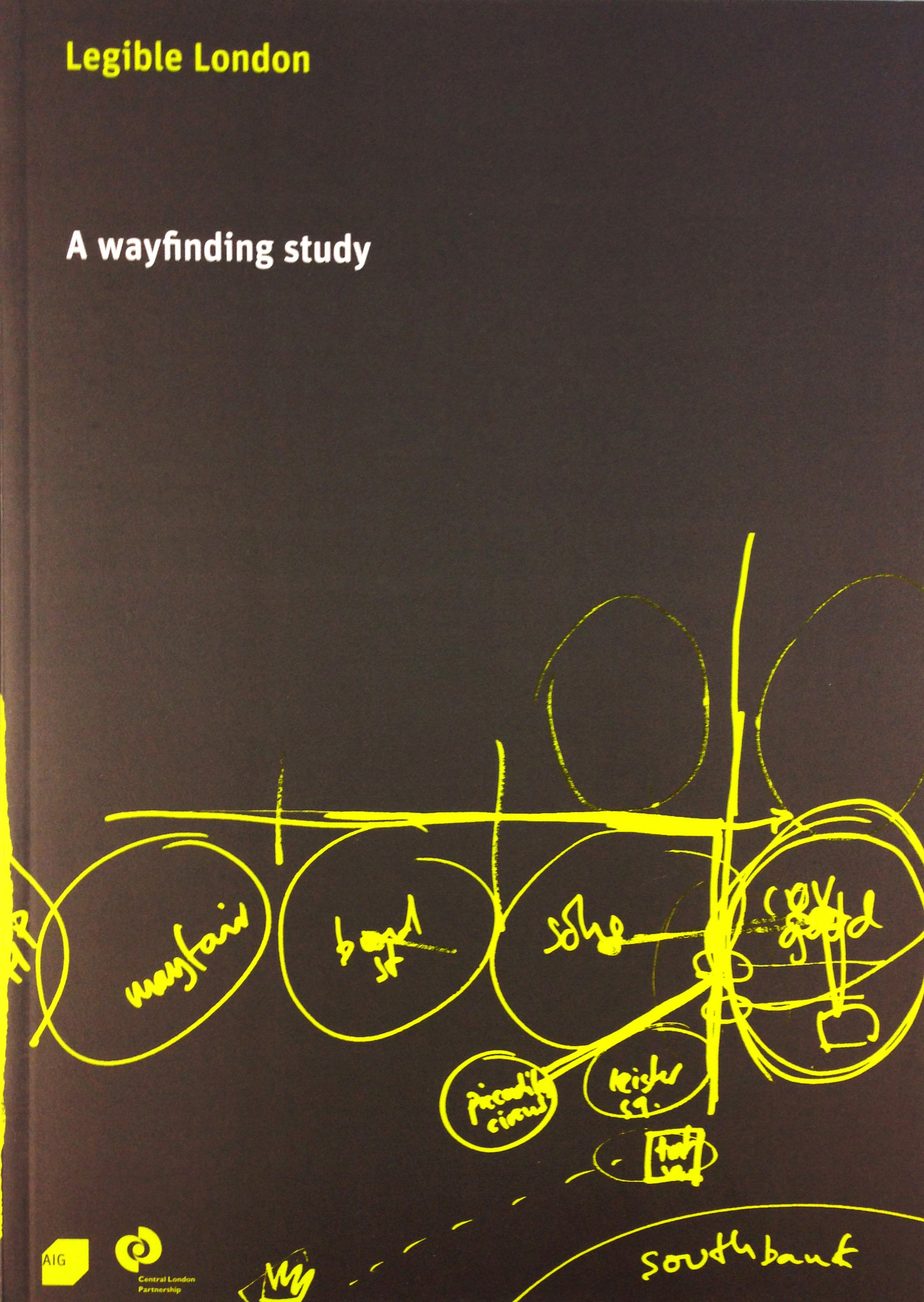 The Legible London study, written by Kasper de Graaf based on research by the now-defunct AIG London with Lacock Gullam and LSE Cities, played a key part in persuading the London boroughs to support a capital-wide pedestrian wayfinding system.
Biomanufacturing
Communicating science to non-scientific stakeholders was the purpose of The Gist, the quarterly corporate affairs journal of Delft-based fermentation multinational Gist-Brocades nv, then the world's largest producer of raw penicillins and a major manufacturer of enzymes. During the three years of his editorship, Kasper de Graaf reported on new research, traced the histories of the industry and highlighted ethical and societal issues about environmental impacts and biomanufacturing.
New Sounds New Styles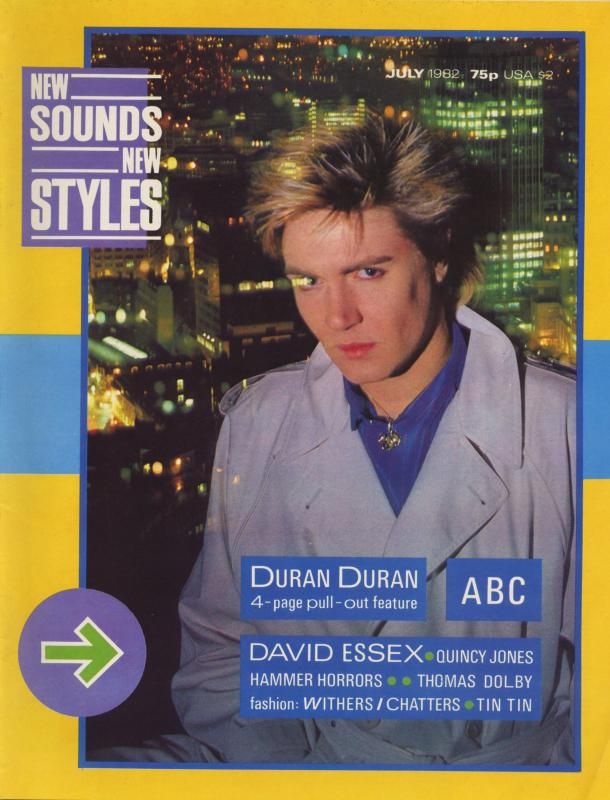 New Sounds New Styles was a music, art and fashion magazine published by EMAP. It documented the rapid changes and innovations of the early 1980s and influenced the visual language of publishing and pop music. The magazine was founded and edited by Kasper de Graaf who commissioned Malcolm Garrett to design it from the Bauhaus-themed October 1981 issue. Though both were already working with Duran Duran, this was the beginning of their creative partnership.
Pop Art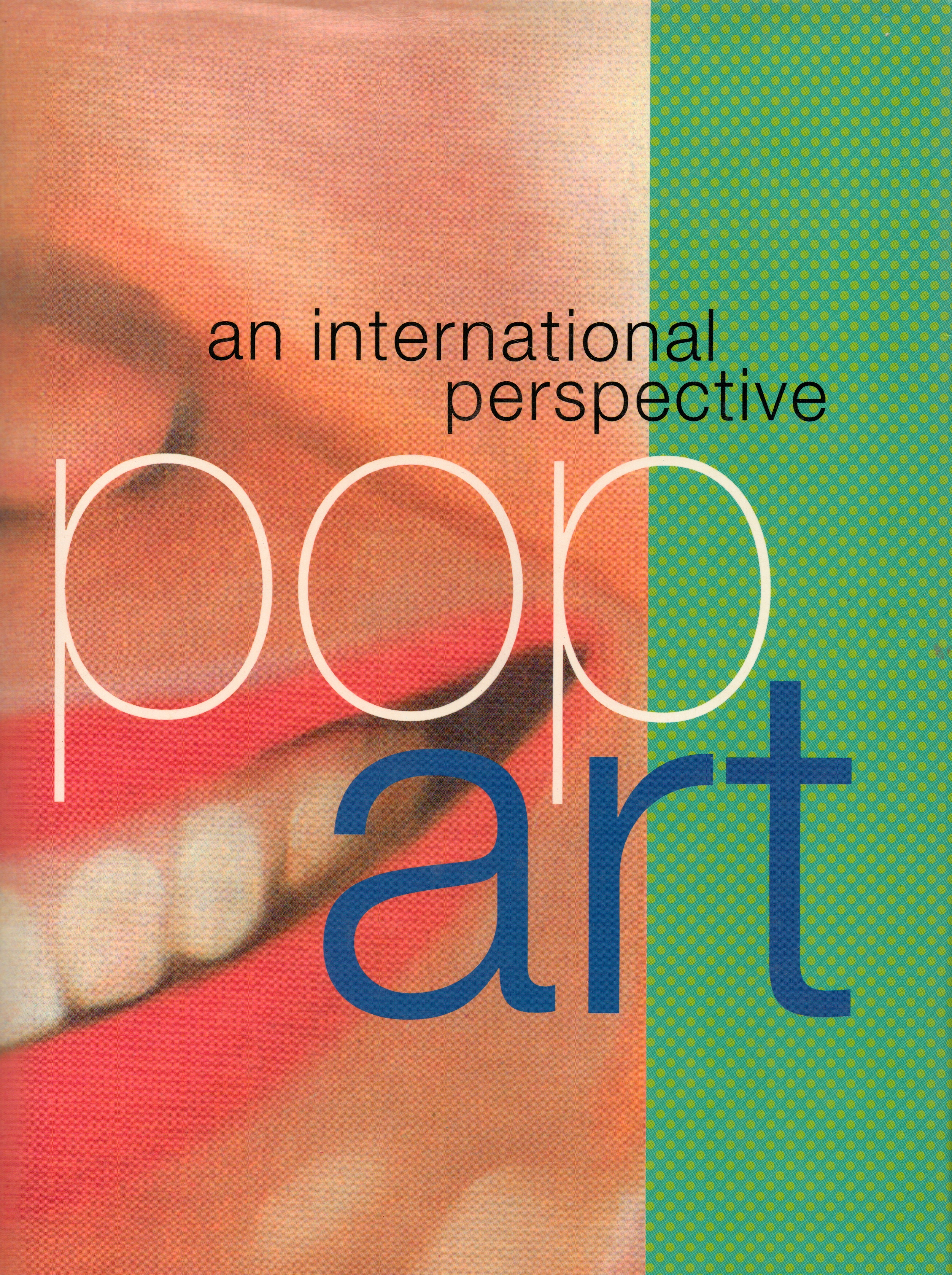 The Royal Academy's Pop Art show, curated by Marco Livingstone and Norman Rosenthal, was the first major exhibition bringing the work of British and American pop artists together with that of their continental European counterparts. The 312-page catalogue was designed by Malcolm Garrett, with 194 colour plates and 115 black and white images, published in hardback and paperback by Weidenfeld & Nicolson in London and Rizzoli in New York.
Kraftwerk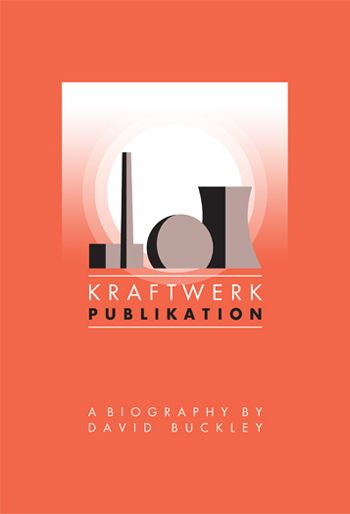 Biography of Germany's seminal electronic music band by David Buckley, designed by Malcolm Garrett. Omnibus Press, London, 2012.
Smash Hits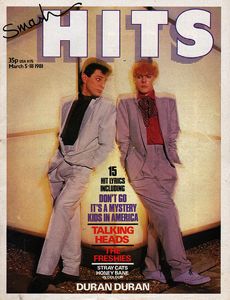 Smash Hits was the most successful pop music magazine of the 1980s, a witty and knowledgeable guide to the songs and the stars that made up the Top 20. Kasper de Graaf, then its production editor, wrote the first cover feature on Duran Duran.
Toshiba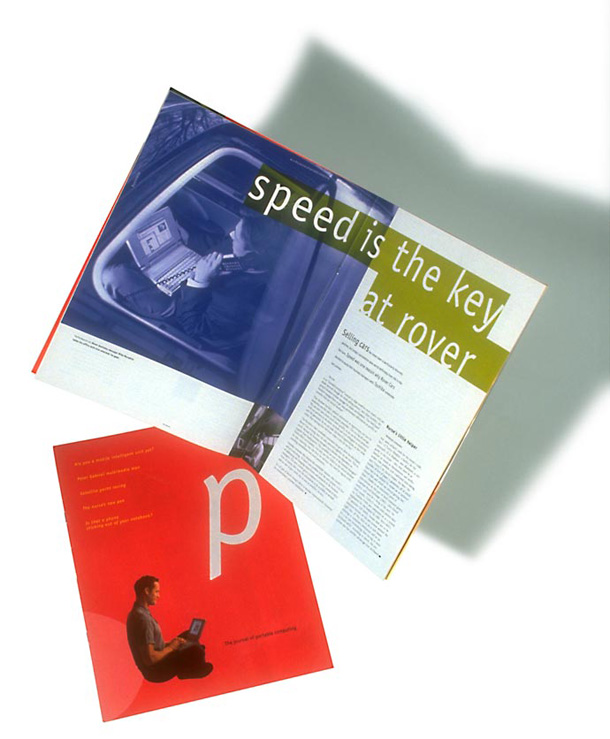 To highlight its pioneering strategy of rejecting desktop computers and focusing solely on laptops, Toshiba commissioned Assorted Images to produce p, the journal of portable computing, edited by Kasper de Graaf and designed by Norman Hathaway. p had a circulation of 1.3 million and was distributed free with The Sunday Times.
Understanding Hypermedia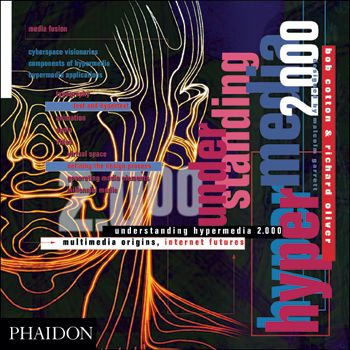 Understanding Hypermedia 2.000 is a seminal book designed by Malcolm Garrett in close collaboration with new media commentator Bob Cotton and published by Phaidon. The book was first published in 1996, but was almost immediately revised and updated for version 2.000, and re-published in 1998. It documents the origins and development of the then relatively new fields of multimedia and interactivity. The title is a knowing reference to Marshall McLuhan's book from the 60s, Understanding Media.
Culture Club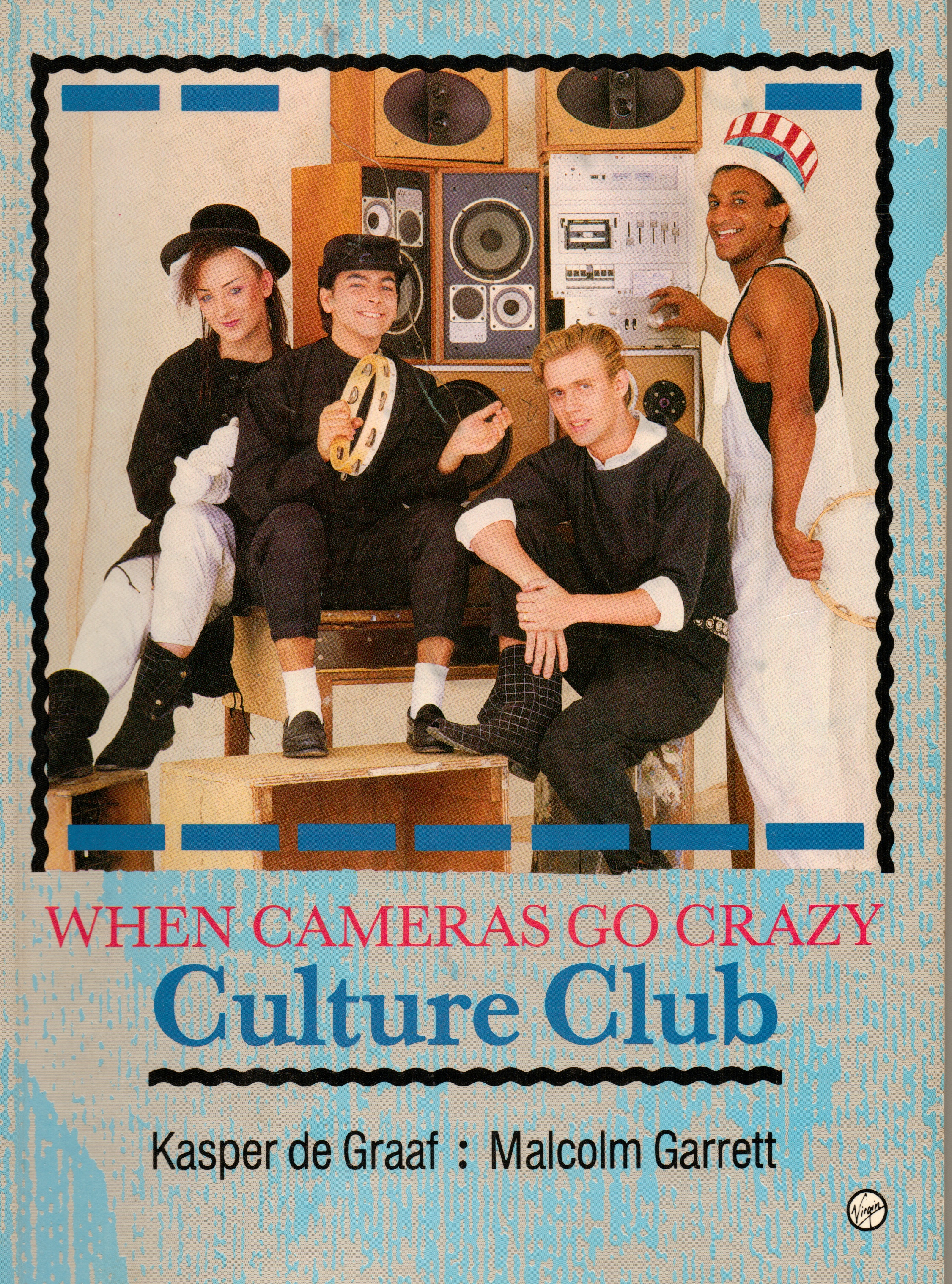 When Cameras Go Crazy was the first pop biography of Culture Club. Written by Kasper de Graaf and designed by Malcolm Garrett, it was published by Virgin Books in London and St Martin's Press in New York.
Telehouse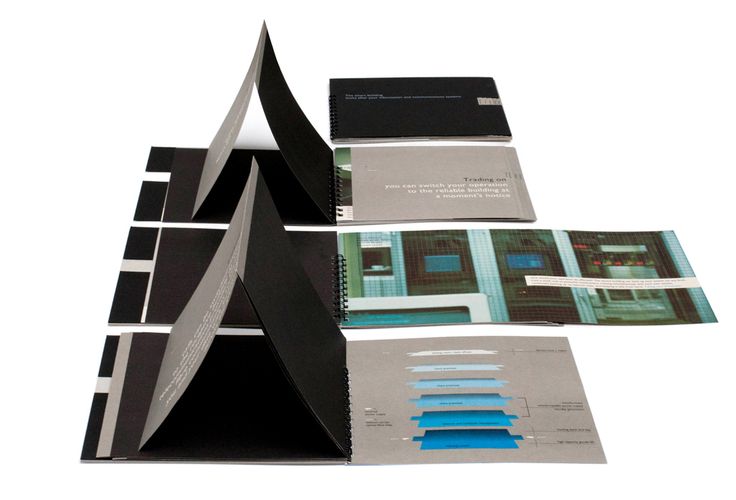 With 16 data centres in key locations across the globe, Telehouse is the gold standard in colocation and data housing. Kasper de Graaf and Norman Hathaway created marketing communications for the company's European operations, including brochures, product information, exhibition displays, advertising and a journal. This brochure, written by Kasper and designed by Norman and Sy-Jenq Cheng with photography by Trevor Key, won the Design Week Award for best corporate communication.
The London Rotarian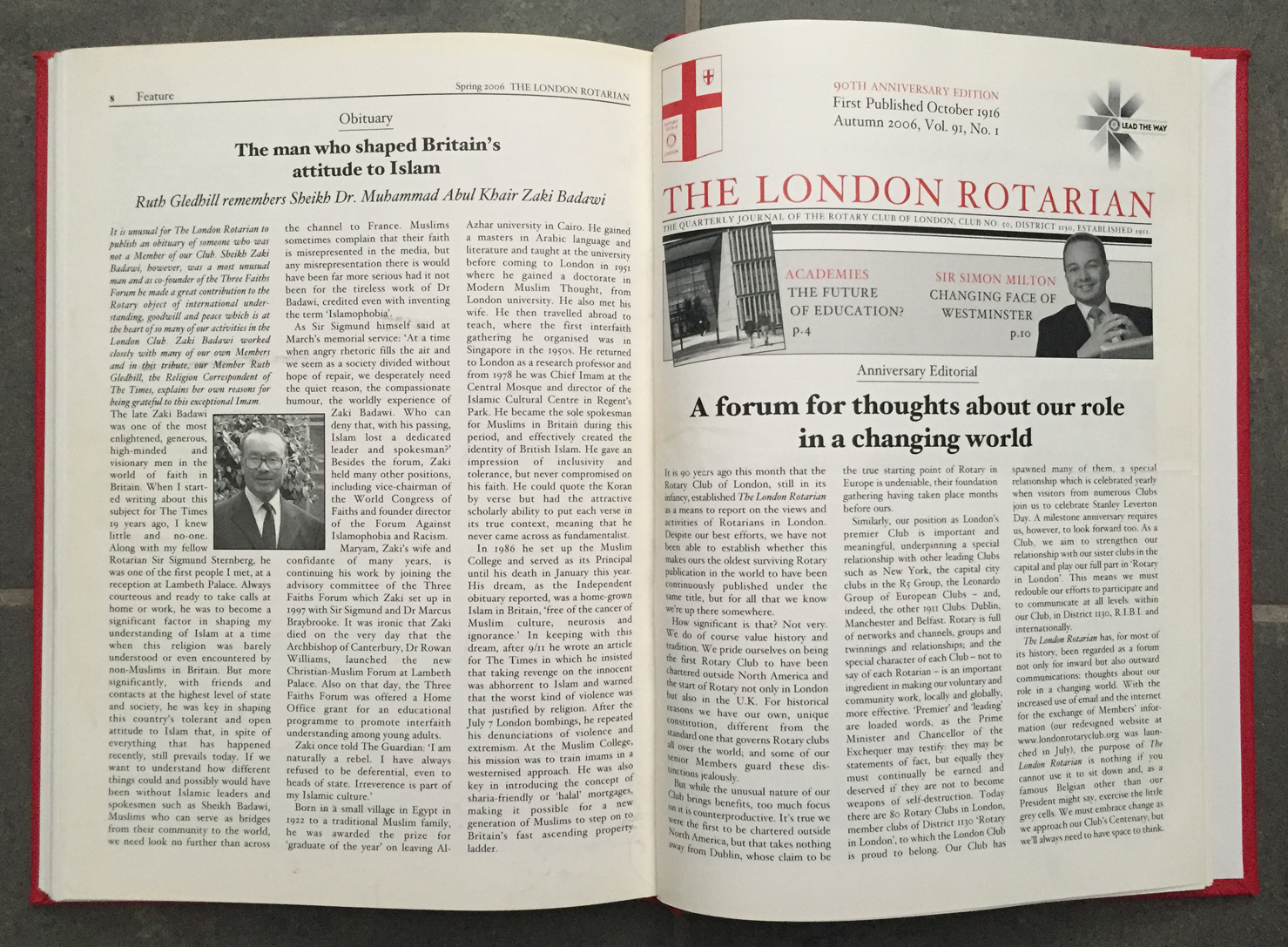 The London Rotarian is reputedly the world's oldest Rotary publication, established in 1916 by the first Rotary Club to be chartered outside North America. During the ten years of his editorship, Kasper de Graaf published insights and contributions from numerous prominent politicians and community leaders, from Metropolitan Police Commissioner Lord Ian Blair to former Archbishop of Canterbury George Carey, film producer Lord David Puttnam to the late Deputy Mayor of London Sir Simon Milton.